'How to lead a team?'
This is a burning question for team leads, especially first-time managers.
The ultimate purpose of team leads is to encourage and help their team deliver peak performance while nurturing their skills. They need to establish clear expectations and supervise their team to achieve business goals efficiently.
However, developing effective leadership skills requires considerable experience. To lead a team with zero experience can be thus daunting and overwhelming.
If you are a first-time manager, you should embark on your journey by understanding your role and responsibilities. Taking small yet thoughtful steps will help you develop essential leadership skills.
In this post, we will share the eight best tactics that will help you lead a team with zero experience.
Key Tips to Lead a Team with No Experience
Here's the comprehensive list of best tips and practices to help you lead a team successfully.
#1: Admit Experience Limitations to Your Team
Helen Hayes once quoted –
"The expert at anything was once a beginner."
These words accurately describe the fact that one cannot earn expertise overnight. It takes determination, time, and hard work to sail through the process.
So, if you want your team to thrive, you need to be honest with your team. Don't conceal the fact that you lack leadership experience. Admitting experience limitations to your team will make them considerate of your situation. This will create a bond of understanding between you and your teammates.
Here are a few tips that'll help you overcome your experience limitations.
Stay Focused: Unless you understand the client's requirements, you won't be able to guide your team. So, keep a sharp focus on everyday tasks.
Be Proactive: Participate actively in all the tasks to keep your team engaged and motivated.
Embrace Humility: Be open to listening to your team's perspective. Embracing different viewpoints will help you deal with tricky situations with ease.
#2: Have the Confidence to Lead a Team
According to Gallup, managers that lead a team successfully have the following traits.
Ability to motivate and engage their team
Assertiveness to drive outcomes
Confidence to overcome adversity
Ability to build transparent relationships
Out of these traits, confidence is the most pivotal.
The reason? A leader's confidence impacts their team's confidence.
While it's true that you lack experience, it doesn't mean you can't lead a team and make it big.
Don't let your experience impact your confidence.
Develop a constructive mindset to empower your team. Focus on improving your problem-solving skills and get involved with your team in the projects. Understand your teammates' strengths and weaknesses to gauge their potential, thereby delegating tasks to the right people.
Show your human side and stay honest about everything to be approachable. If you commit a mistake, accept it openly in front of everyone. This will make your teammates comfortable working with you.
The key is to lead by example. This will help you stay confident and increase your chances of achieving desired business outcomes.
#3: Create Open Door Communication Policy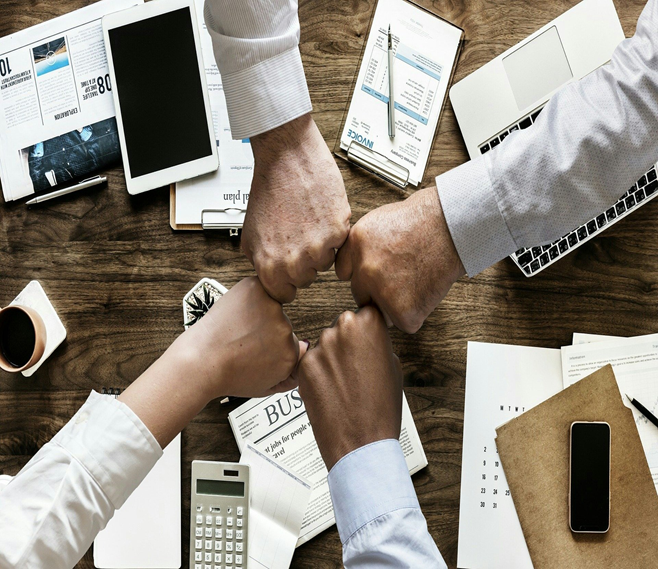 An open-door policy signifies a set of protocols encouraging employees to discuss their queries, challenges, or suggestions with their senior-level managers.
Since communication is a key to building efficient teams, an open-door policy can be a game-changer for you. It can help create and maintain a transparent and unbiased work environment by improving the communication between you and your team.
No wonder, leading companies like IBM follow an open-door policy to promote effective communication at the workplace.
Here are a few tips to consider.
Communicate Expectations: Create a brief outline stating the communication rules. Further, educate your team about how it works and its benefits.
Set Boundaries: Providing a solid communication ground to your team is good, but without boundaries, it can lead to the loss of valuable time.
For instance, you can allow your employees to walk in the cabin at any instant. If this doesn't seem feasible, you can standardize the process. Ask your team to book an appointment for the discussion.
#4: Reach Out to Experts for Assistance
Dealing with conflicts, doubts, and distractions may seem draining as you progress in your managerial journey.
Take the help of a mentor to cope with tricky situations.
An experienced mentor can help you develop decision-making skills while gaining a new perspective on leading a team. With their guidance, you can move on an upward trajectory and establish yourself as a strong leader.
Here are a few ways to connect to an experienced mentor for guidance.
Professional Network: Reach out to people in your professional network with expertise, experience, and industry knowledge.
Social Media: Leverage the power of social media channels like LinkedIn, Reddit, and Quora. These platforms have a plentitude of subject matter experts and industry leaders.
Comprehensive Platforms: Count on platforms like GrowthMentor and TheMuse to discover the best leaders from your industry.
Pro Tip: Become a part of the About Leaders community, where industry leaders share valuable advice and tips on positive leadership. Reading researched and well-written blog posts shared by experts on About Leaders will help you develop a leader-like mindset, thereby preparing you for success.
Besides, you can enroll in leadership-building courses by About Leaders, trusted by 30,000 international leaders.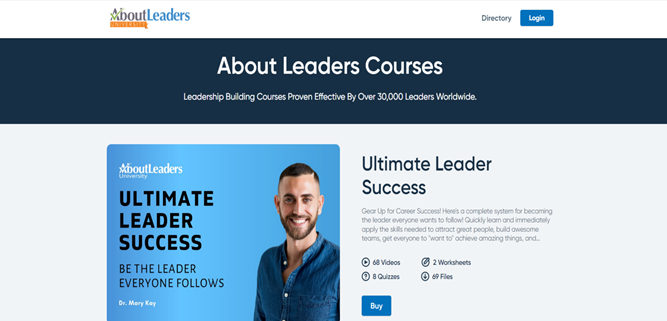 #5: Set Clear and Realistic Expectations
Setting clear and realistic expectations for your team reduces the chances of project failure. It helps the team members understand their responsibilities and create a solid strategy to meet the expectations.
Here are a few tips for setting clear expectations.
Emphasize Goals: Define actionable objectives for each member. The goals should be specific, measurable, attainable, relevant, and time-bound (S.M.A.R.T).
Make Employees Accountable: Set milestones according to your team members' skills and experiences. Set realistic deadlines to ensure successful project completion.
Track Your Team's Progress: Keep a tab on your team's progress by implementing productivity tracking tools like Trello and Toggl. These project management platforms can help you monitor your team's performance, thereby boosting the chances of your success.
Share Timely and Honest Feedback: According to ClearCompany, daily feedback improves employees' engagement by 3x. So, try offering feedback at the end of the day or at least in a week to boost team collaboration.
#6: Provide Resources to Help Your Team
To be a good leader, you should support your team with a well-constructed tech stack. This will not just simplify and streamline their tasks but also increase their trust in you as a leader.
For instance, if you are leading a team of sales reps, implementing customer relationship management (CRM) software can help your team collect customers' data. This can boost their work efficiency and help them achieve their goals.
The key here is to talk to the team and understand their challenges. Based on pain points, offer resources like task automation tools, communication platforms, and CRMs. This will help your team communicate, collaborate, and stay organized and efficient.
Pro Tip: Create a culture of learning and knowledge-sharing by organizing brainstorming sessions. Allow your team to collaborate once a week and discuss innovative ideas. You can even arrange monthly webinars or seminars by inviting guest speakers. This will foster a happy and productive environment, thereby keeping your team motivated.
#7: Ask For Feedback at the End of the Project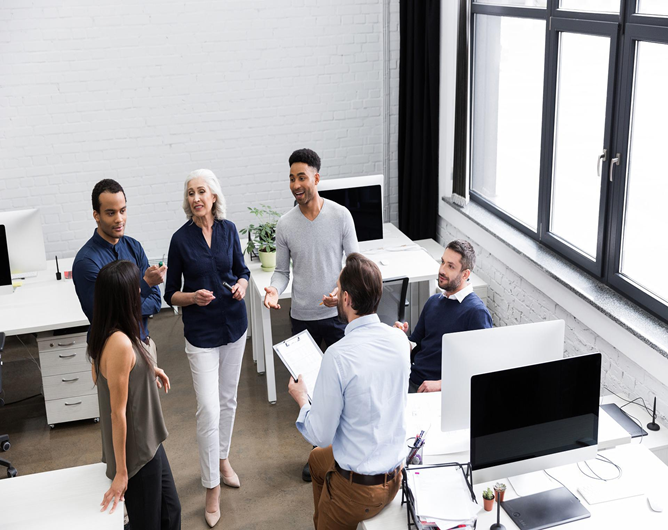 As a first-time manager, you should keep learning and improving your leadership skills.
Your team's feedback on your leadership can help you lead with high effectiveness.
So, ask your team what went right and wrong during the task.
Here are a few crucial questions to consider:
In what ways can I improve team communication and time management?
Did I do justice to my role?
What skills can help me lead a team efficiently?
Do you consider me a fair and unbiased leader?
Do you trust me for our upcoming projects?
Encourage them to offer honest feedback on your role as a leader. This can help you understand your team's perspective on your leadership style.
#8: Reward Your Team for a Good Job
Acknowledge and reward your team for a job well done.
This will let your team know their contribution and effort are highly valued and appreciated.
What's more? Appreciation can boost their morale and motivate them to perform even better in the future.
Notice the following screenshot of a survey conducted by O. C. Tanner. As you can see, it reveals that employee recognition is the most vital driver of great work.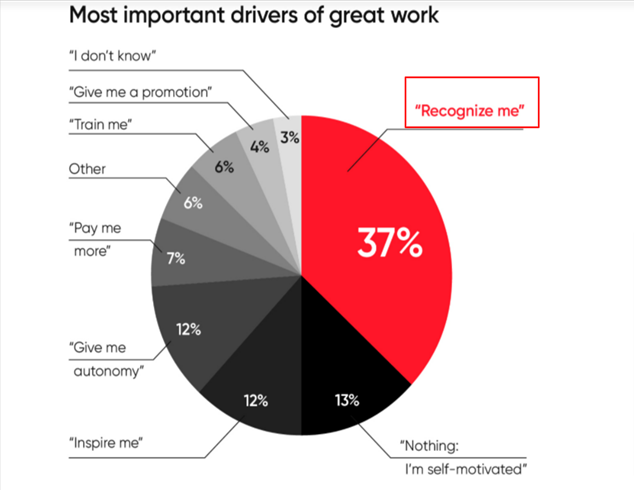 Here are a few tips to reward your team.
Offer Time-Off: Allow your team to take some time off and unwind. This will promote a healthy work culture.
Share Thoughtful Gifts: Give small gifts such as chair massages, movie tickets, and more.
Offer Non-Monetary Gifts: Rewards don't need to be monetary always. You can give them a quick shoutout in an email with kind words. This will make them feel valued.
Summing Up
Team management is a challenging task.
Lack of experience can make it further difficult for first-time team leads to justify their role. They need skills, a learning attitude, and patience to develop a good rapport with their teammates.
The shared tips can boost your confidence and help you establish yourself as a trustworthy leader. So, follow these tactics to find your footing as a manager.
Source by blog.zumvu.com