A report states that 52 percent of customers are likely to switch brands that don't offer personalized communications.
The reason?
Personalized data makes the interactions purpose-driven, boosting the chances of conversions and retention.
From identifying authentic leads, pitching your services to closing deals, and nurturing professional relationships, every nugget of personalized data about prospects is, therefore, vital.
Sales intelligence can help ensure sales personalization for a high-converting sales funnel.
Sales intelligence refers to technologies and practices through which you can acquire personalized, accurate, and in-depth information about your target audience. It allows you to target the best leads with greater chances of conversions.
Here are the key insights that sales intelligence data offers –
The unique characteristics of your buyer personas.
Pain points and specific needs of your target audience.
Intent and behavior of prospects and customers.
Customer loyalty towards your brand after conversion.
Thus, sales intelligence data helps close quality deals by defining the Ideal Customer Profile (ICP).
In this post, we have shared four types of sales intelligence data that will help you prioritize the best customers and boost your bottom line.
Before jumping to that, let's first understand the top three benefits of sales intelligence.
Top 3 Benefits of Sales Intelligence
Sales intelligence helps the sales team convert valuable leads by offering the below-shared benefits.
1. Shorter Sales Cycles
Sales reps often waste their efforts and time chasing the wrong prospects and end up with poor conversions.
Advanced sales intelligence data tools can ease their job. They can help your team point out leads that intend to buy the products.
Filtering out the right prospects reduces the average lead-to-close time.
2. Rewarding Sales Conversations
Delivering a boilerplate pitch impacts the prospect-to-buyer journey.
For instance, if the pitch claims that you offer the best sales intelligence tool and do not reflect any concrete proof, your efforts will fail.
It will create an impression that your team only wants to sell the product and make money.
This ignorant behavior can make your brand less credible. No wonder 97 percent of prospects do not trust sales reps.
With sales intelligence data, you can personalize the conversation. The data-driven analysis can help you identify the unique needs of your prospects. Analyzing their pain points will allow you to craft a purposeful pitch and offer them the best solution.
Thus, you can close the deal by catering to their unique needs. * *
3. Optimized Content Creation and Distribution
Content that reflects authoritativeness and expertise goes a long way. It attracts quality leads, boosts sales, and establishes a positive brand image.
Sales intelligence data can help your team create engaging content that converts.
You can upload the data-driven content on your website and even use it to draft powerful sales pitches and presentations.
4 Key Types of Sales Intelligence Datasets to Leverage
Here are the four most crucial sales intelligence datasets that the sales team can count on to increase their conversions.
#1: Website Analytics
Websites often serve as the primary touchpoint of interaction between prospects and a business.
Everything from browsing activities to content page visits and downloads can help you understand the prospects' intent.
Analyzing the following things will help you know their intent:
Which pages did they land?
What content did they read?
How much time did they spend?
Where did they proceed from the landing page?
Tools like Google Analytics can help you get this data with a few clicks and help identify the pain points of your target audience.
Website Analytics Tool Example: Google Analytics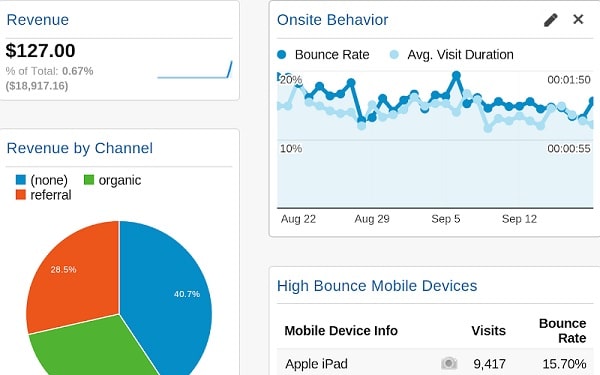 For instance, if a prospect browses blog posts on a specific topic, it shows their strong intent to find relevant products. In such a scenario, your sales team can approach them via emails and share videos or articles that would ease their decision-making.
If Google Analytics shows a high bounce rate or low visit count on certain pages, it indicates a poor user experience. Here, create content that addresses the needs of the target audience. Monitor its traction to know whether you are on the right track.
Here are the five simple steps to set up a Google Analytics account for your business:
Step #1: Install Google Tag Manager.
Step #2: Sign up for a Google Analytics account.
Step #3: Set up an analytics tag with Google Tag Manager.
Step #4: Define your business goals.
Step #5: Link to GSC or Google Search Console.
So, set up a Google Analytics account and leverage the power of accurate website analytics data to boost your conversion rate.
#2: Customer Funnel Data
A customer funnel represents the journey of a prospect to being a customer. It helps your sales team understand how the journey evolved from the first contact point until the final sale.
Studying the customer funnel will help you analyze the following aspects:
What went right or wrong with prospecting?
Where do leads drop off?
What encouraged prospects to buy the products?
What was their overall experience?
Thus, mapping the customer funnel data is pivotal to growing your sales and ROI. It optimizes your efforts and helps you make data-driven decisions.
Here's how you can build an effective customer funnel –
Analyze your audience's behavior with sales intelligence tools like Google Analytics.
Create a landing page to attract quality leads.
Run an email campaign and offer valuable content.
Note their responses at every step of the funnel.
Nurture the prospects to close the deal.
Follow up with the customers for up-selling and cross-selling opportunities.
For example, check out the landing page of Help Scout, a provider of help desk software.
Customer Funnel Example: Help Scout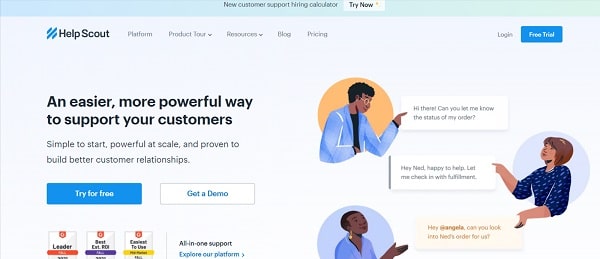 Notice how they showcase their services with simple and engaging graphics. Their homepage is simple and addresses the pain points of customers. They have added actionable CTAs offering video demos and free trials to encourage the prospects to move to the further stages of the funnel.
Customer funnel data is imperative to craft engaging sales strategies.
The learning?
Keep a tab on the customer dataset to design impactful landing pages and high-quality content like video demos, articles, etc. Mapping the touchpoints will immensely help your sales team during the negotiation stage.
#3: Event-Related Data
Online events and webinars have gained immense popularity these days.
The reason is they serve as a great platform to attract, engage, and convert high-quality leads.
With online events and webinar registration forms, you can collect data, such as –
Participants' contact details
Audience demographics
Professional details
Pain points and expectations
Thus, you get details for creating buyer personas.
For example, consider the following webinar registration page of the Search Engine Journal.
Event Page Example: Search Engine Journal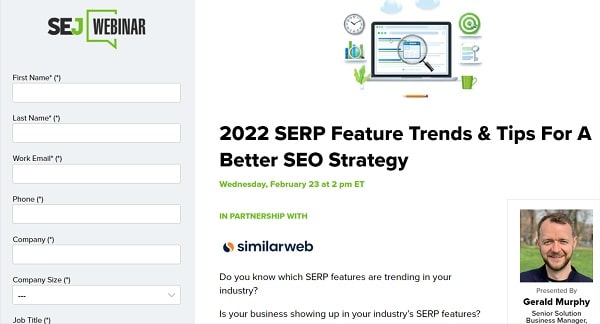 Alongside the registration form, they have mentioned the major SEO pain points they are going to cover. They aim to help businesses rank better in SERPs. So, the clear and compelling pitch helps audiences decide whether the webinar can benefit them or not.
Besides, their speakers are renowned names from the SEO industry, adding more value to the entire program.
As a small or mid-sized business, conducting a value-based webinar and online events can help you attract leads.
Here's what you should consider creating a high-converting registration page.
Clear value proposition
Bullet points for adding clarity to the content
Details of speaker and moderator
Simple registration form
Offer free webinars
The number of attendees and their engagement will define the success of your event.
Your sales team can engage with the prospects by sharing helpful content in emails. This subtle email marketing and nurturing tactic can help pull them into your sales funnel.
#4: Buying Signals
Sales reps often lose valuable deals because they fail to assess the buying signals of prospects.
Buying signals are nothing but mild expressions of interest. Recognizing these signals can help you prepare a strategic approach to close the leads.
For example, when buyers are in the consideration stage, they might be exploring several options. In such instances, you should not push them to buy. You must think from their point of view. Of course, closing sales is crucial but let the prospects decide what's best for them.
Share your product details but refrain from bad-mouthing your competitors.
Your speech should be concrete, specific, and value-adding to their journey.
If they are in the decision-making phase, you must focus on explaining how your product can be beneficial for them. The entire focus should be on the customers' unique needs.
Here's are the top five buying signals to watch for:
Signing up for a free trial
Filling the inquiry form
High engagement on social media
Visiting a specific product page on your website
Asking for prices and payment methods
Here's a screenshot from The Pipeline. Observe how it explains the buying signals of users by analyzing their digital footprints.
Buying Signals Example: The Pipeline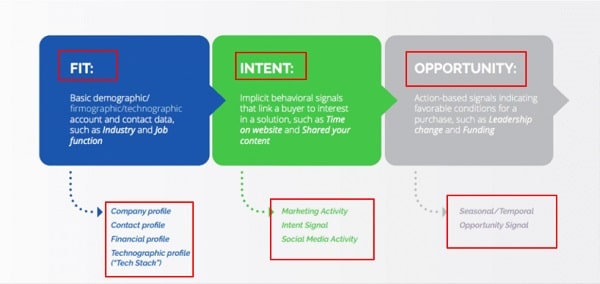 Once you know that the prospect is interested, contact them within a day and make an enticing offer.
This strategy will create a winning situation for you!

Related Content
Wrapping Up
Sales intelligence data is a powerful tool for optimizing conversion efforts.
It offers insights into your prospects and helps create a personalized experience.
The result?
Shorter sales cycles and rewarding conversations to help move customers through the sales funnel.
Website analytics, customer funnel data, event-related data, and buying signals are the most crucial sales intelligence datasets that you can count on. Collecting the shared datasets and applying sales strategies will boost your customer base.
So, go ahead and leverage the power of sales intelligence to boost your bottom line.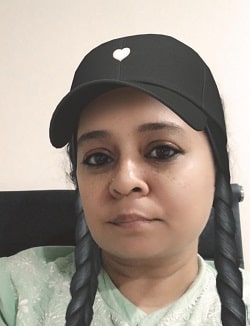 Written by our guest writer Hazel Raoult, a freelance marketing writer that works with PRmention.
She has 6+ years of experience in writing about business, entrepreneurship, marketing, and all things SaaS. Hazel loves to split her time between writing, editing, and hanging out with her family.
Source by blog.wishpond.com