Washington, D.C. – MoveOn Political Action unveiled its new Nail the Vote Campaign timed to the final weeks of the 2022 election season. Nail the Vote will reach and engage younger Americans with the help of pro-voting nail art worn, promoted, and even designed by celebrities, artists, and other influencers.
As reported in Women's Wear Daily, to maximize awareness of the campaign, MoveOn partnered with high-profile nail artists to create bespoke, voting-themed nail art for their celebrity clientele that include Natasha Rothwell, Hannah Bronfman, Jaime King, Jessica Marie Garcia, Elaine Hendrix, Elizabeth Gillies, and more to be announced. The designs will be shared via the artists' and celebrities' social media channels through Election Day. Confirmed nail artist partners include Bel Townsend, Latress, Miho Okawara, and more to come.
This campaign is one of many organizing efforts MoveOn designed to reach out to Democratic surge voters, particularly millenials and Gen Z voters, who might not turn out in November without more-personalized and motivational appeals. Nail the Vote will give participants the chance to multiply their vote with vote tripling, a tactic proven to multiply impact at the polls, asking them to post photos of their nail wrap designs to social media using the hashtag #NailTheVote22 and tagging three friends.
MoveOn Political Action Executive Director Rahna Epting said, "There is so much at stake this election cycle, and historically, only voters highly engaged in politics come out to vote in a midterm election. Yet we know politics is where people are some of the time, culture is where people are all of the time. MoveOn spearheaded the Nail the Vote campaign in the hopes of meeting people who are not tuned into politics 24/7 where they're at to ensure their voices are heard this November." 
As part of the initiative, MoveOn is releasing two sets of limited-edition voting-themed nail wraps available for purchase at NailtheVote.com. MoveOn has partnered with TaskForce, an independent agency working at the intersection of art and social justice to produce the nail wraps, designed by fine artist Ariel Wilson.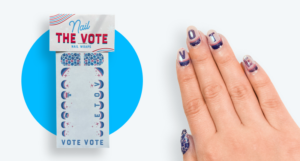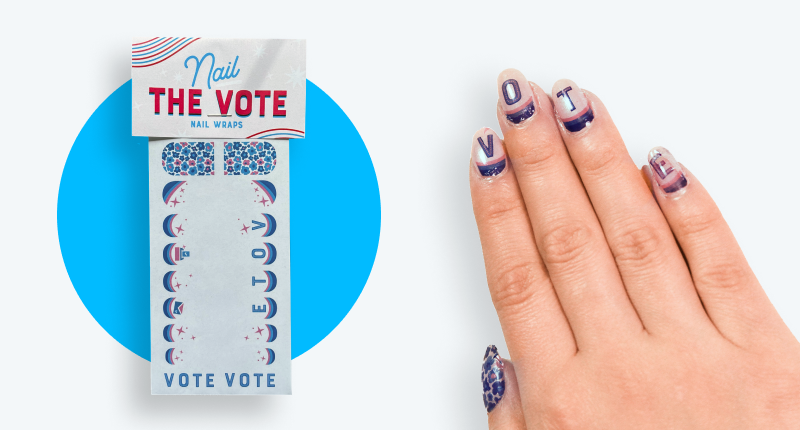 ###
MoveOn is a people-powered force for progress. MoveOn mobilizes the left to elect Democrats and enact progressive change. We are the homebase for millions of members who refuse to accept the status quo and are moved to take action. For more than a generation, MoveOn has been a bulwark against the radical right, channeling our voices to end wars, protect democracy, and advance justice for all.
Source by front.moveon.org