SAO CAETANO DO SUL, BRAZIL—After almost 40 hours of travel from Manila, the Philippine women's national team hurriedly plunged to a light workout the day after and subjected the newly formed squad to a high-level tuneup match.
If these top-grade Filipino spikers were exhausted from the long trip and the short rest, they certainly didn't show it.
The national women's team fought Brazilian Superliga A mainstay Sao Caetano gallantly before giving up a 25-20, 25-17, 25-20, 27-29, 15-9 outcome in their encounter at the Prefeitura Municipal de Sao Caetano do Sul here.
PH women's head coach Jorge Edson Souza de Brito admired the talent and courage of the squad after playing together for the first time, but admitted that more work has to be done to mold the national spikers to championship form.
"We have to improve in all areas. We just had our first practice in the morning and immediately played at night. Good thing there are no injuries and I'm very proud of them because they believe in themselves,'' said De Brito.
Apart from jetlag, the social media fan favorites are still feeling their way as a group, something they should accomplish real quick with the Southeast Asian Games in Hanoi, Vietnam on May 12-23 looming on the horizon.
Mylene Paat delivered nine points, including a pivotal hit that put the Filipinos at game point before open spiker Ces Molina denied the final Brazilian strike at the net that closed out the fourth set.
Molina had eight points together with the same output as Jema Galanza, Kat Tolentino and Alyssa Valdez while Jaja Santiago contributed six attacks and a block for the team, which committed 41 errors collectively.
"We did what we were supposed to do. Despite arriving just last night after the long trip, we did a good job. We will produce better results as they practice together as a team,'' said de Brito.
Setter Kyle Negrito, Dell Palomata and Majoy Baron were likewise good as advertised as well as team captain Aby Maraño, Iris Tolenada and libero Kath Arado. Middle blocker Ria Meneses didn't suit up for the match and libero Dawn Macandili played sparingly.
The Philippine National Volleyball Federation headed by its president Ramon "Tats'' Suzara and secretary general Don Caringal helped put together the Brazilian training camp with the backing of the Philippine Sports Commission, Philippine Olympic Committee, Rebisco, PLDT and the City of Taguig.
"We have to make them play cohesively together,'' said De Brito, who got the needed support from his able coaching staff of Odjie Mamon, Grace Antigua and trainer Raffy Mosuela.
Also accompanying the team in the two-week camp are PNVF executive board member and national team chairperson Tony Boy Liao, assistant coach/statistician Tina Salak and physical therapist Grace Gomez.
"We will have two practice sessions from Friday until Monday before facing another Brazilian club on Tuesday,'' said De Brito, an Olympic gold medalist while playing for Brazil's national men's team in the 1992 Olympics in Barcelona, Spain.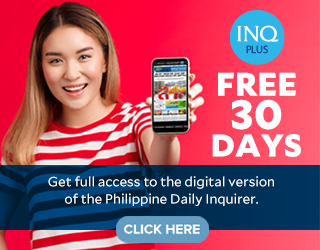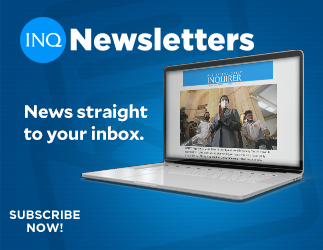 Read Next
Don't miss out on the latest news and information.
Subscribe to INQUIRER PLUS to get access to The Philippine Daily Inquirer & other 70+ titles, share up to 5 gadgets, listen to the news, download as early as 4am & share articles on social media. Call 896 6000.
For feedback, complaints, or inquiries, contact us.
Source by sports.inquirer.net