Have your content and… EAT it? Right, it's not a pun, we promise – EAT is a real thing when it comes to SEO and digital marketing. And although this concept has been around for nearly a decade now, it still has the power to puzzle even the most seasoned SEO expert.
So, what exactly is Google E-A-T, how do you apply it, and why is it so vital for your business? Let's find all this out together in our guide.
What Does E-A-T Mean, Anyway?
Like many other concepts in digital marketing (think about SEO, for example), E-A-T is actually an acronym. It stands for Expertise, Authoritativeness, and Trustworthiness.
In a nutshell, it's a series of guidelines that Google established back in 2018 in order to evaluate the quality of web pages. But what happened in 2018, exactly?
Let's take a quick step back and introduce the concept of YMYL (Your Money, Your Life) pages, first. A YMYL site indicates a website that contains information that can, potentially, have an impact on the reader's health, happiness, and financial well-being.
Because of this, Google crawls these pages in a much stricter, more rigorous way. In August 2018, Google released an algorithm update that 'punished' web pages that did not demonstrate a strong E-A-T, while rewarding those that did.
The result? Over 40% of the affected sites were healthcare, medical, and fitness pages, hence the name 'Medic Update'.
Since then, it has become paramount to provide tangible E-A-T features in order for web pages to rank well, attract more views, and generate more leads and conversions. As you might have guessed by now, the core of E-A-T is content quality.
According to Google, these are the essential factors that prove a page's overall quality:
Page purpose.
E-A-T- (expertise, authoritativeness, trustworthiness)
Content quantity and quality.
Reputation of the website and its creator.
Why Is E-A-T So Crucial for SEO?
The answer to this question is simpler than you might think. E-A-T is vital for SEO because it's just another piece in the jigsaw puzzle of the online user experience. Over the years, Google has continued to reinforce the importance – centrality, even – of users when it comes to SERP and rankings.
By following E-A-T principles, web pages can further enhance the value they provide to their audience. With E-A-T, websites can establish credibility, reliability, and worth.
Because of this, you should create your SEO strategy by keeping a strong focus on E-A-T SEO.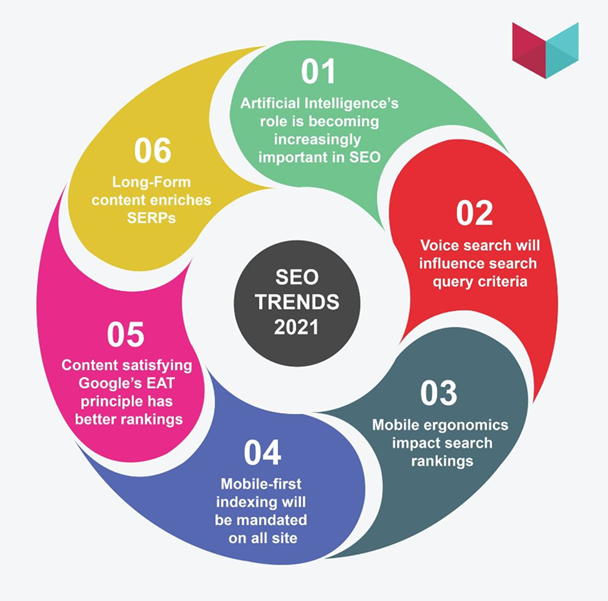 How To Boost Google E-A-T SEO
Now, how do you go about applying E-A-T SEO best practices to your own business website? We have prepared an essential guide right below.
1. Keep Your Contact Details Visible and Up-to-Date
It's always good to start simple, so the first step you'll want to take is ensuring that your website includes easy-to-find, accurate, and current contact details.
Not only will Google penalize you if you don't include them, but nobody will be able to get in touch with you and potentially become a paying customer. This shows that you probably don't care enough about your business or your audience.
2. Create Great Content to Build Relevant Backlinks
As we mentioned, content quality is king, when it comes to E-A-T. Creating original, informative, and compelling content without fluff or keyword stuffing is a no-brainer.
This type of content – posted in a regular fashion and, preferably, in long-form copy – will gradually earn you visibility and authority in your field, and lead other relevant, authoritative websites to provide you with valuable backlinks.
With backlinks, you can further boost your credibility and worth, and reposition yourself as a leader in your area. Just remember: before posting anything that contains links, always ensure that those links actually work.
If they don't, take immediate action to fix any broken links, or your SEO will suffer.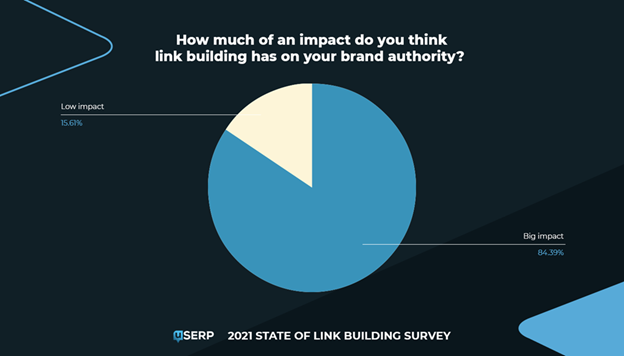 3. Update and Review Your Content Regularly
A website with captivating, creative, and convincing content is great. But what happens when that content is outdated, no longer relevant, or downright incorrect? Not so great anymore.
Let's say, for example, that your logistics business has developed a new inventory tracking app. Surely, you'll want to promote it through some exciting content, right?
Go for it. The more useful information you provide on anything new and innovative about your brand, the better your E-A-T scores on Google.
4.  Earn Mentions from Trusted Websites
Backlinks are one way to reinforce authority, but they are not the only tool you have. For example, getting mentions from other trusted, authoritative, high-value sources can increase your E-A-T scores.
The plain and simple mention of your brand name, for example, is enough to give your business a boost. Of course, this needs to happen across a series of trusted websites, but anything on this list counts:
Writing a guest post for a high-value website.
Interviewing an industry leader.
Appearing as a guest on a podcast (or hosting one).
Speaking at an event (or hosting one).
Teaming up with influencers.
Sponsoring charity events, online challenges, or fundraisings.
5. Team Up With an Industry Leader
By now, you have probably guessed that the more you provide expert content, the better Google sees you. In particular, Google seems to be very fond of content that is written by a creator who has specific qualifications or credentials.
This, in fact, helps to show industry expertise, know-how, and credibility. Think about many healthcare websites, for example. Because they belong in the YMYL category, those that rank well (Healthline, WebMD, Verywell, and so on) often partner with medical professionals to write or review their content.
So, whatever sector your business operates in, try to link up with an industry expert with substantial knowledge of the subject matter if you want to boost your E-A-T scores. Ideally, this should be someone who has either worked in the field for a long time and has a way to demonstrate their achievements, or someone with a solid academic background.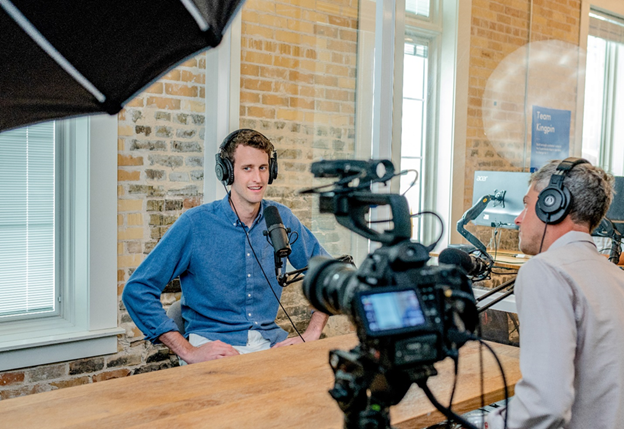 6.  Verify and Show Off Credentials
Now that you have secured an industry expert to participate in writing some of your web content, how do you prove that they are truly credible and authoritative? Google wants you to provide their credentials, too.
First of all, it's important that you check the person's credentials yourself and figure out whether they are truthful and relevant. Then, remember to include a snippet about your contributor's qualifications at the bottom of the article that they have written.
This can consist of just a few lines summarizing their career, studies, and achievements. You should also add any awards or recognitions they might have won, and provide any links to their own web pages and social media accounts.
7.  Interact with Your Customers
Another excellent way to enhance your E-A-T is by communicating with your online audience. This can take many forms: from responding to customer reviews, both positive and negative ones, to answering questions and comments on blog posts.
You can also try to promote online reviews for your brand's products or services by offering free samples in return. Doing so will help you engage and interact more meaningfully with your customers, and Google will reward you for that.
Remember that this customer-first mindset should be extended to your entire organization. While direct customer service might not be within the main finance department functions, for example, it's still important to get your entire company on board.
The bottom line? If a customer raises a concern or complaint, you'll need all hands on deck to try and resolve it ASAP. If they highlight how awesome your brand is, make sure someone from within your company is ready to acknowledge their feedback with an engaging, authentic response.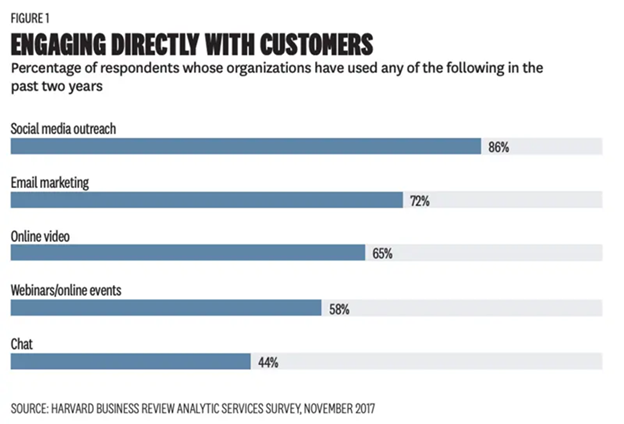 8.  Boost Authoritativeness with the Right Domain
Our last, but not least important, tip to boost your E-A-T score is all about domains. Choosing a trusted, verifiable, and secure domain for your website, in fact, helps to demonstrate, and increase, your authoritativeness.
For example, let's imagine that you are an Australian business selling healthy, organic, plant-based snacks. Because your target audience is likely local, having an .au domain presence will instantly show that you cater to people in that region.
Many business owners who are about to launch their first website often wonder 'How much does a domain name cost?' Well, the answer is a bit more complex than one standard figure. Several factors determine the price of a domain name, but one thing is for sure.
Because of how important having a trusted domain name is when it comes to E-A-T, you don't want to opt for ultra-cheap options. View it as an investment that will eventually get your business to thrive.
It's also worth mentioning that you can often get a free email with custom domain. This can further reinforce the authoritativeness that you provide to both your audience and Google.
The Takeaway
When it comes to page views and rankings, quality is probably the single most crucial aspect. Google knows it, and that's why it established a series of guidelines to determine a web page's expertise, authoritativeness, and trustworthiness (E-A-T).
By incorporating E-A-T best practices into your overall SEO strategy, you will succeed at ranking higher, boosting traffic, and converting more leads into customers.
Source by blog.zumvu.com