It took me a little while to jump on the trousers trend, but I haven't looked back ever since. Wearing a pair of trousers out of the house always makes me feel like I'm getting away with something — they look stunning and put together, but they're almost as comfortable as my favorite pair of pajama pants. I have a great pair of trousers in brown and black, but I've been looking for the perfect form-fitting pair in a neutral tan color.
I decided to start my search with Old Navy. I recently found a great pair of denim shorts there that I've been wearing with all of my spring outfits, and I was already planning on ordering a white button-down I'd been eyeing on the site. When I saw how many great reviews the High-Waisted Pixie Full-Length Flare Pants for Women ($40) had, I added them to my cart and checked out immediately.
The pants have almost 300 five-star reviews, with one customer claiming that they'd purchased a second pair as soon as the first arrived in the mail. Another customer said that they couldn't believe how thick and luxe the material was, especially considering how affordable the pants were. After skimming hundreds of glowing reviews, I knew I had to get my hands on a pair ASAP.
I ordered these pants in a size zero regular, and they fit true to size. They have a 32″ inseam — the perfect length for my 5'6 height. They're high-waisted and sit above my belly button — which, IMO, is exactly where all pants should fit (sorry, low-rise lovers). The legs have a slight flare to them, which I love — I have athletic calves that often feel suffocated in pants that are tight-fitting through the leg. I opted for the Rare Earth color, which is similar to khaki. The pants come in six colors total, and they're offered in sizes 0-30 as well as regular, tall, and petite.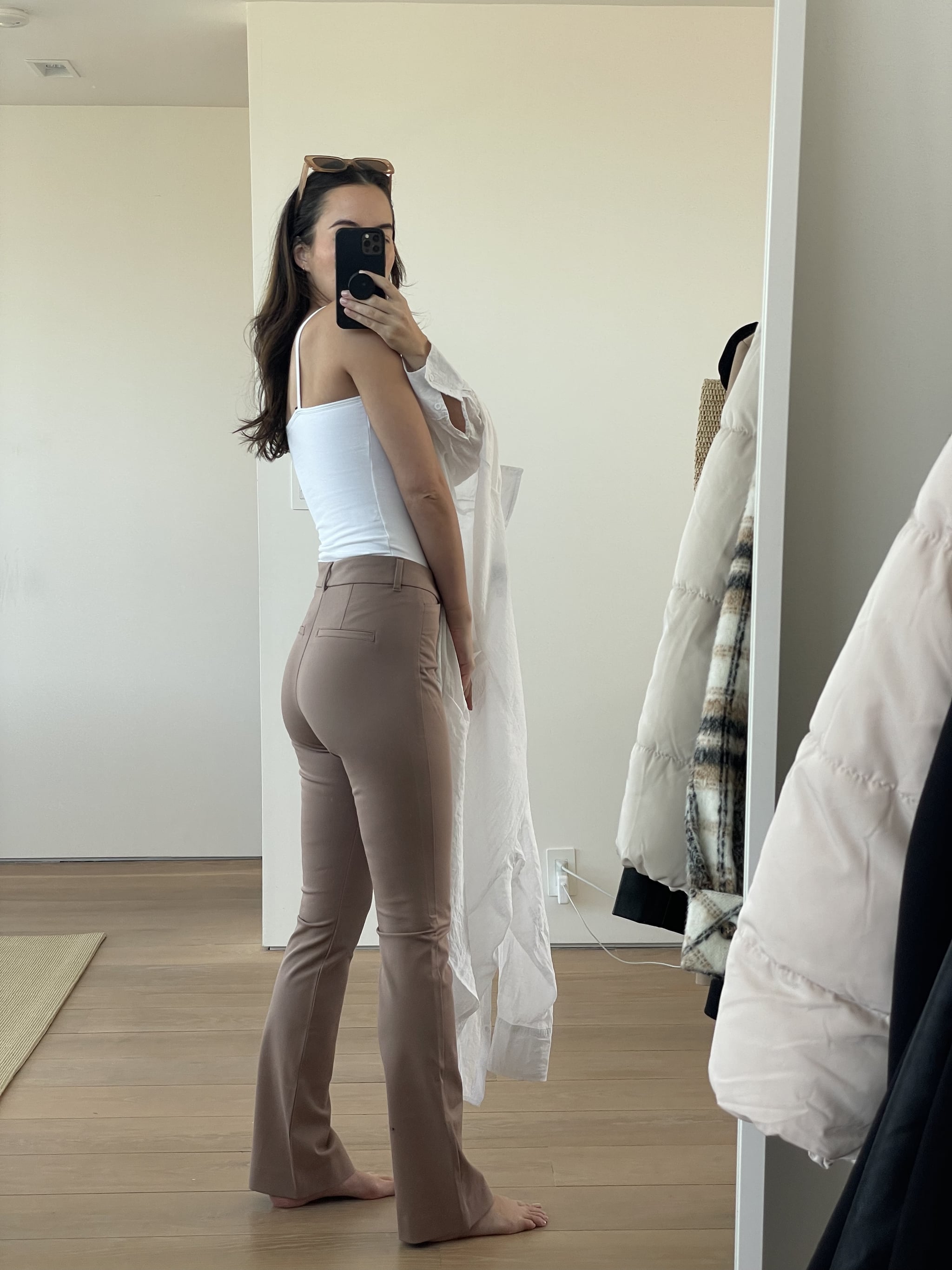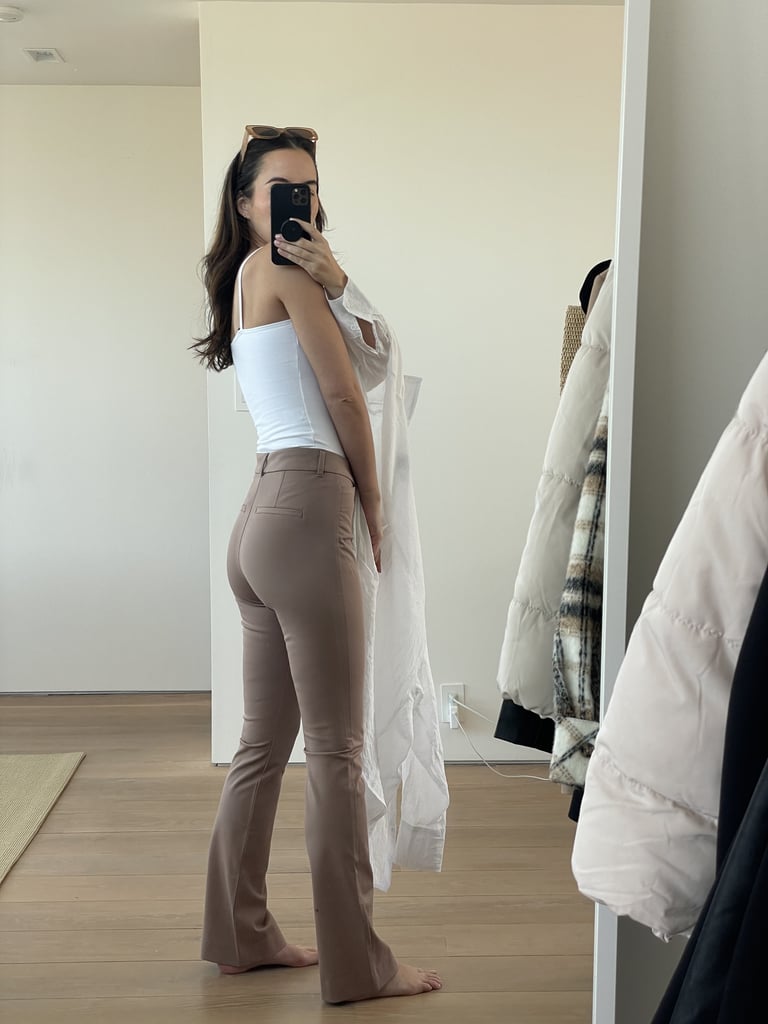 Upon trying the pants on for the first time, I realized instantly why one customer had decided to order them in multiple colors. The fit was perfect, and they hugged my body in all the right places. The color was exactly what I'd been looking for — perfect for styling with everything from button-downs to T-shirts. What most impressed me was how comfortable they were — it was almost like wearing yoga pants, except I looked a hundred times more put together. They've become my new go-to pants for every occasion, and I've also ordered them in black. If you've been searching for comfortable pants that go with everything, look no further — Old Navy has you covered.
Image Source: POPSUGAR Photography / Renee Rodriguez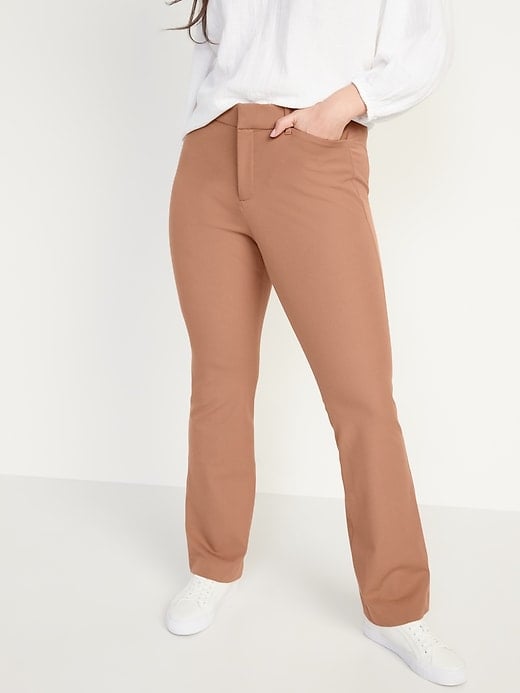 High-Waisted Pixie Full-Length Flare Pants for Women
Buy Now
Source by www.popsugar.com