So you want to know about Valheim updates? This indie viking game skyrocketed to success after its Steam Early Access release at the beginning of 2021, with over four million players now taking up axe and shield to earn their place in Valhalla. We've seen troll heads tumble, avoidable greyling deaths, and Vikings unite to take on tough Valheim bosses – and there's more on the way.
Valheim has made big strides since we first dropped into Viking purgatory with nothing but our undies and a will to survive, setting the course for a long journey through choppy waters and hostile biomes. Part of its success as a survival game boils down to top notch base building, and a tough yet fair progression system that has bred some of the best gaming memes to date.
The simple yet versatile building system has ignited players' creativity – not only have players built Sauron's eye, but also created a replica of the Millennium Falcon using what we can only imagine is a lot of wood. The developers have been releasing a slow, but steady, stream of updates in the year since launch, and Iron Gate Studio has laid out exactly what we can expect from the future of Valheim.
Valheim patch
There has been one major patch to the game so far, which is the Valheim Hearth and Home update. This introduced loads of new features, including a thunder stone to make an obliterator in Valheim, and you can now put your Valheim crystal shards to good use.
The most recent Valheim patch dropped at the beginning of March, adding Frost Caves, Steam Deck support, and other quality of life changes. This the mountain update that was teased at the end of 2021.
Valheim Mistlands update
The next major update will flesh out the Mistlands biome – this is an area you can already visit, but there's nothing really in it right now. It doesn't have a confirmed release window at the time of writing, but we're hoping by the end of 2022.
As part of the one year anniversary celebration since the game's original release, Iron Gate released a fireside chat that talked – among other things – about how Mistlands was progressing: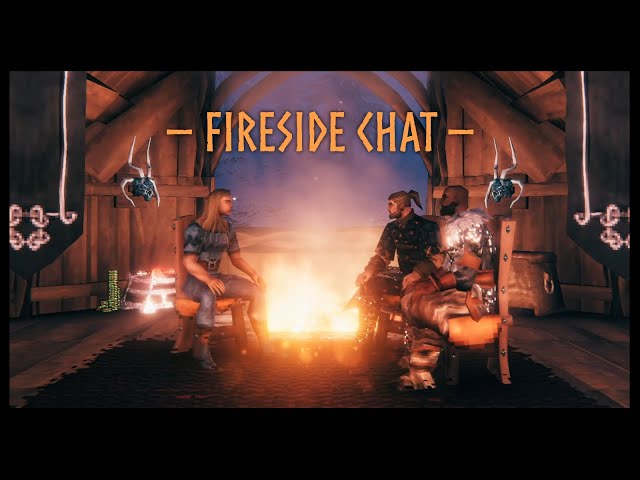 ValheIm roadmap
The original Valheim roadmap was cancelled in May 2021, however elements of it still hold true. Hearth and Home did drop as planned, and bits of the Cult of the Wolf update – such as Frost Caves – have now made it into the game. There is also the Mistlands update still to come, but generally speaking the studio is working to a different plan now.
Other things that have been mentioned in terms of possible development avenues include:
Multiplayer interactions
Combat improvements
Moon phases
Tar pits
Vendor inventory expansion
Svartalfr Brigands
More unique locations
Sandbox Mode
Munin
The most adventurous Vikings among us have also discovered another new biome – the Ashlands – where you can mine Flametal from glowing metal piles. There's no use for this resource currently, but we're eager to see what kind of cool Valheim weapons we can forge with it.
Can you run it? Check out the Valheim system requirements
While you're waiting for these updates to drop, why not check out our Valheim building guide, plus effective ways of mining iron and bronze. Or, if you're past that and having trouble taking on the newly buffed bosses, here's how to defeat Bonemass in Valheim.
Source by www.pcgamesn.com