It is expensive to start a traditional business. Various costs are involved – inventory, rent, utilities, advertising, web hosting, R&D, and so on. The large upfront investment required intimidates many people. It stops them from taking the first step even if they have a profitable business idea.
But, digital advancements have now made it possible for you to start an online business with minimal overhead costs. You are only limited by your interests, skills, and time commitments.
Why would you even start an online business? Research shows that most people are motivated to start a business because:
they want to be their own boss (29%),
are dissatisfied with corporate life (17%), or
want to pursue their passions (16%).
The same study showed that the greatest challenges in running a small business are:
a lack of capital (23%),
recruiting employees (19%), and
marketing/advertising (15%)
We will describe 10 low-cost business ideas that can help you start making money from the very beginning. But you do need to work on branding, marketing, and customer service to be successful.
Top low-cost online business ideas for 2022
1. Dropshipping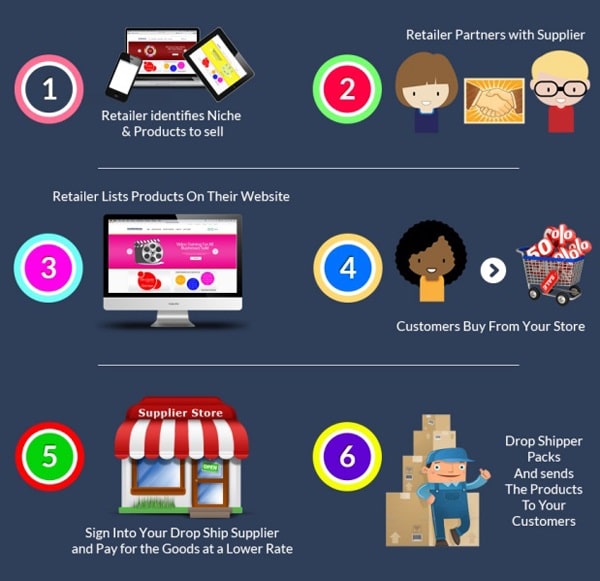 In dropshipping, a third-party supplier manages, stores, and ships inventory to customers. When customers place an order on your eCommerce website, you pass it on to the supplier who fulfills it on your behalf.
In dropshipping, sellers do not own or store inventory. Instead, they buy inventory as required from wholesalers or manufacturers to fulfill orders.
Suppliers can save on the time and costs of distribution, marketing, and customer support.
Dropshipping is a popular online business avenue because:
Requires less capital – Since you do not have to buy inventory up front, you do not need to invest a significant amount of money to get started. You pay after you've made a sale and the customer has purchased the product.
Easy to get started – You do not have to handle physical products or process refunds and returns. Thus, dropshipping is easy to start.
Flexible location – You can start a dropshipping business from any location. All you need is an Internet connection to communicate with suppliers and customers.
Low overhead expenses – In dropshipping, your overhead expenses are low because you do not have to buy inventory or manage a warehouse. You can run a successful business with a laptop and a few recurring expenses.
Wide product range – You can offer a variety of trending products to your customers as long as you have suppliers who stock them.
Easier to scale – You can expand your dropshipping business by leveraging suppliers to fulfill more orders.
Easier to test – You can use dropshipping to test customer appetite for a product category or new product lines.
Estimated starting costs for a dropshipping business are:
Online-store: ~ $17 – $35 per month
Domain name: $5 – $20 per year
Marketing: at least $500 to start with
Dropshippers use social engine marketing (SEM), social media ads, and mobile ads to advertise products.
2. Print-on-demand

Print-on-demand (POD) allows you to create designs and sell customized products like mugs and t-shirts. A third-party supplier handles inventory, fulfillment, and shipping.
It is like a dropshipping model, except that you create the designs with which you customize your products. Or you can hire a freelance designer from sites like Upwork and Fiverr.
Benefits of a print-on-demand business:
Establish a unique brand – You have full control over your product designs and the branding of your small business. You can distinguish yourself from competitors with your customized products.
Offer personalized designs – Customers can choose to personalize your designs with their names. You can also offer different color choices if your supplier supports it.
Easy to test – You can test new designs and products without losing too much money because you don't need to buy inventory beforehand. You can also use t-shirt mockup templates to see how your designs will look in real life.
Low overhead costs – You don't need to pay for a warehouse, rent office space, or buy equipment. Hence, print-on-demand has low overhead costs.
You can start a print-on-demand business by first selecting a niche that has enough demand to generate sales but is not oversaturated. Choosing the right products, say t-shirts or mugs, for your target audience.
Create an ethically-pleasing and functional website to attract customers. Choose a good print-on-demand supplier who will hold up their end of the bargain.
You'll also need to market your business using a variety of approaches:
Email marketing
Social media marketing
Blog posts and landing pages
Influencer marketing
Remember to track and analyze your key performance metrics and tweak parameters to get the results you want.
3. Blogging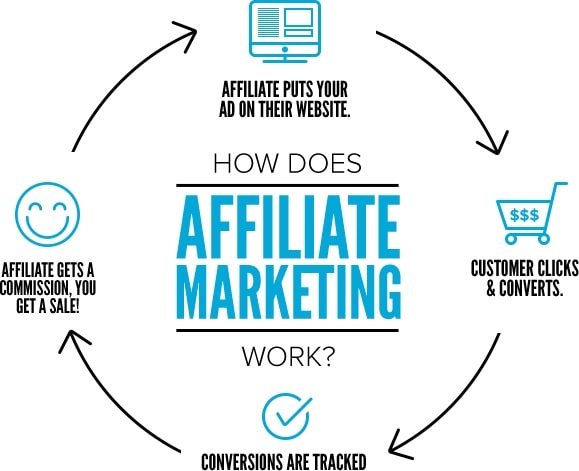 Blogging has been popular since the late 1990s and has become a popular low-cost business avenue now.
You can drive traffic to your blog through SEO, paid advertising, guest blogging, or your social media following.
Once you have a significant audience, you can monetize your blog in the following ways:
Affiliate marketing – You can link to certain products on another site to earn a commission on every sale that is made through your affiliate link.
Advertising – You can sell advertising space on your blog to earn money from clicks and views. GoogleAdSense automatically displays relevant ads on your blog. You can choose what kind of ads you want and where you want to display them.
Sponsorships – You can sponsor products you approve of and review them on your blog. You earn stipends from sponsors, get commissions through affiliate marketing links, and get free products.
Membership plan – You can offer exclusive and valuable content on your blog for paying members. Platforms like Patreon allow you to add different membership levels and rewards for your readers.
Donations – You can ask your audience to donate to keep your blog thriving.
Ecommerce – You can sell products and services like online courses using the content you create for your blog.
You can also drive your audience to other channels like YouTube, Instagram, podcasting, or email.
Blogging can help you get freelancing and consulting opportunities, too. If you publish good, valuable content regularly, clients will want to hire you for paid opportunities.
The costs involved in starting a blog are buying a domain name and website hosting.
4. SEO/Content marketing consulting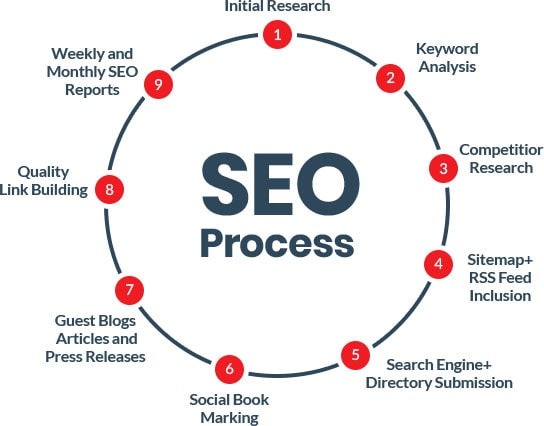 Search engine optimization (SEO) helps websites rank higher on Google searches. It is crucial for all online businesses because they need to drive traffic to their sites and boost conversions. Thus, SEO consultants are in high demand and can generate good profits.
You will need knowledge of SEO concepts such as keyword research, authority, search engine spiders, and link building. You'll also need some experience in the industry and an analytical mind to interpret data.
You can offer the following consulting services:
One-time SEO projects – You can take up one-time projects like performing keyword research or optimizing a website for a client.
Monthly/quarterly SEO projects – You can earn a steady income by offering monthly or quarterly SEO services. You can perform SEO audits, identify broken or outdated links and fix them, or review search engine rankings.
One-on-one SEO consultations – You can offer personalized advice to clients. You teach them how to perform keyword research and how to implement SEO best practices to drive organic traffic.
To boost your authority and earn more money, you can complete a course in digital marketing or coding.
5. Online tutoring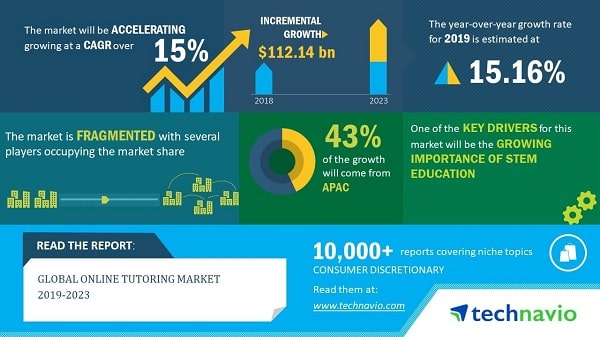 If you're a specialist in an area that is in demand, you can create online courses to train people. You can self-host your course on platforms like Thinkific and Teachable.
Platforms like Thinkific are free in the beginning. But you'll need to buy a monthly subscription later to get extra features, more scalability, and better transaction rates. You're in control of your online course, so you'll have to perform marketing and advertising yourself.
You can also put up your course on online course marketplaces like Udemy, Coursera, or Skillshare. They take care of the marketing as they have a vast audience. But, you have to part with a share of the profits and the platform controls the pricing, student data, and design elements of your course.
In theory, you can create a course using your laptop and good lighting. But, it does help to invest in a good camera and microphone. You need to be competent at producing media to deliver the training, such as videos, apps, websites, or podcasts.
You can also offer live training through online platforms or your own blog/website. These training sessions may be one-on-one or group classes.
6. Creating and selling digital products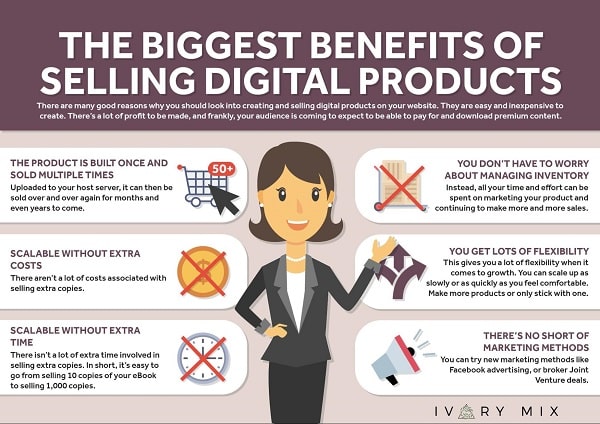 A digital product is an online asset or piece of media that can be sold online repeatedly. E.g., ebooks, templates, apps, or memberships.
Digital products may be downloadable files like PDFs, videos, or plug-ins.
Benefits of digital products:
Low overhead costs – You don't have to stock inventory or incur shipping costs.
Flexibility – You have many options to sell digital products or info products.
Can be automated – You can deliver orders instantly and avoid fulfillment hassles.
High-profit margins – You can retain the majority of your sales in profits because your products do not have recurring costs.
You can use apps like Digital Downloads, Sendowl, or Sky Pilot to sell digital products.
7. Website testing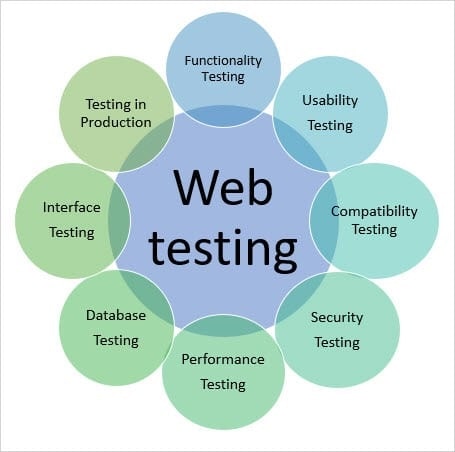 Website testing involves spending time using, accessing, and analyzing a website to offer feedback on its functionality and appeal. Website testers are independent of the brand whose website they're testing.
The cost of building a custom website loaded with features can be $30,000 or more. Thus, brands take website testing seriously since a well-developed website needs to engage and convert online visitors.
Platforms like UserTesting, Userlytics, TryMyUI, Enroll, and IntelliZoomPanel offer opportunities for website testers.
In general, you get paid $10 for every 20-minute test you take. Thus, website testing is a flexible option for you to earn extra income from home. You can maximize earnings by signing up for multiple sites.
8. Website flipping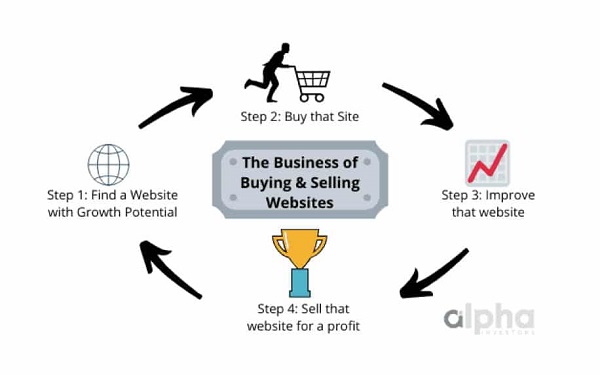 Website flipping involves buying and selling websites after improving them to increase their value. You buy a pre-existing website, improve its overall aspects, optimize it for SEO, increase the flow of traffic to the site, and then sell it for a much higher price.
You can find websites directly from buyers, website brokers, or marketplaces like Flippa.com, Wesellyoursite.com, WebsiteBroker.com, and FEInternational.com. You can sell the improved website directly or through these same brokers.
Steps to flip a website:
Choose a website with proof of concept. It should have a viable monetization concept and traffic source. Some brokers offer a service to help you vet websites before purchasing.
Evaluate the site's growth potential. Perform an SEO audit to uncover on-page or off-page SEO issues and other technical problems. Ensure the website has a functional and reliable revenue stream.
Improve the website. There are many ways to do this based on the potential of the website and your technical know-how. Your goal should be to increase traffic and improve monetization.
Sell the website. Package your site nicely to get a better valuation. Include domain name and website access, ownership of Google Analytics and social media profiles, original copies of branding elements, access to any email boxes, and SOPs for processes like content creation, maintenance, link building, and social media.
9. Freelancing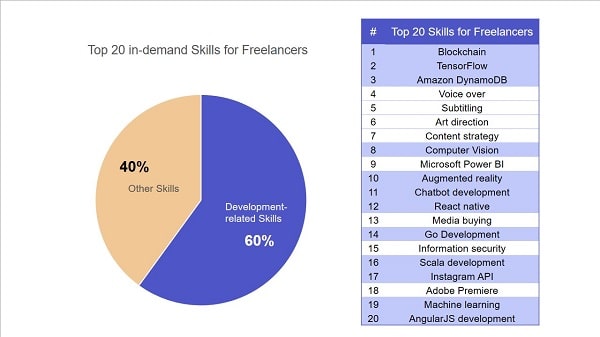 Working as a freelancer is a flexible, profitable business that only requires a high-speed Internet connection and a laptop. Freelancers may work on a contractual basis or charge per project or per hour. Most freelancers work from home and choose their work timings.
You can leverage any special skill you have and earn money from it. E.g., copywriting, technical writing, web design, translation, photography, or business consultancy.
Eventually, you may need to create a website to market yourself as a professional, but it is not necessary. You can attract clients using your LinkedIn, Dribbble, or GitHub profiles.
Freelancer marketplaces like Upwork, Fiverr, and Freelancer can help you find clients. However, competition is intense since freelancers all around advertise their services and quotes on such platforms.
Once you have built a reputation as a freelancer, you can get a steady stream of work through referrals and word-of-mouth marketing. With greater experience, you can increase your charges.
To scale your freelance business, you'll need to learn to replace low-paying clients with higher-paying ones and upsell and cross-sell your services.
10. Amazon FBA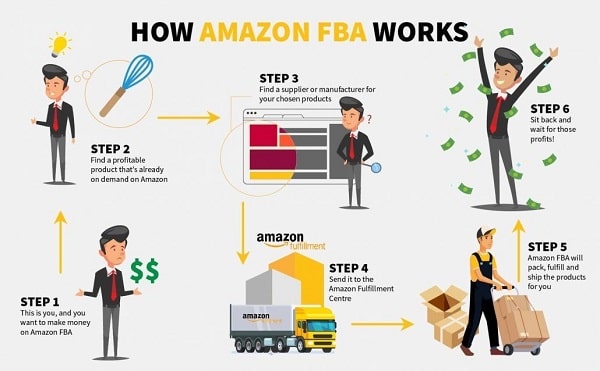 Fulfillment by Amazon gives third-party sellers a way to automate their order fulfillment and shipping services. It handles returns and refunds, product warehousing (Amazon Fulfillment Centers), picking and packing, and so on.
You can find product opportunities and leverage Amazon's vast distribution network and customer service to start an online business.
Benefits of FBA:
Effortless shipping and logistics – For a small fee, Amazon takes the burden of shipping and logistics.
Return management – Amazon FBA takes care of returns and refunds as they're considered a part of the fulfillment process.
Customer service management – As an FBA seller, you can use the FBA platform to take care of customer service. Amazon also has separate customer service for FBA sellers.
Discounted shipping rates – You pay less for shipping through Amazon FBA than if you were to handle it yourself.
Quick delivery – Products in FBA have faster shipping times so your customers get their orders quickly.

Related Content
Wrapping up
The plethora of options to start a low-cost online business can be confusing. Consider your background, interests, and expertise to choose an avenue that you can build upon successfully. Also, you need to choose a niche that is not too specific or small because it has to generate adequate revenue to stay viable.
For instance, if you have experience with eCommerce, you can choose from dropshipping, POD, or Amazon FBA. If you are technically inclined, you can offer SEO, website testing, or website flipping services.
You can also leverage your expertise by freelancing, selling digital products, or teaching a course. If you have an active blog, affiliate marketing is a good way to earn some income.
But you need to put in the time and effort to scale your business and earn a good reputation.
Advancements in technology and the Internet have made it easier than ever to start a low-cost business online. Thus, you can begin to build a business from home right away without worrying about inventory or logistics.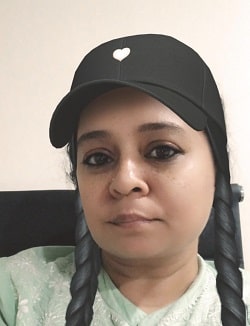 Written by our guest writer Hazel Raoult, a freelance marketing writer that works with PRmention.
She has 6+ years of experience in writing about business, entrepreneurship, marketing, and all things SaaS. Hazel loves to split her time between writing, editing, and hanging out with her family.
Source by blog.wishpond.com