Many of us go to free online logo-making applications when we want a logo. There are websites like Canva, Glorify, and other logo-making applications available online for free that we can use for logo making. These applications are helpful, but there are limitations in their usage. What are those limitations, and does it affect the quality and creativity? We'll discuss that in the following blog post.
 Why do people use Online Logo Makers?
People choose online applications to build logos because when they initially start a business, they don't have enough budget to hire a professional and good graphic designer to get a logo. Below we'll talk about the pros and cons of using an online application to make a logo.
Good Side of Online Logo Makers
1۔ Design a Logo with no Experience or Knowledge
Online applications allow you to make a logo even if you don't have graphic design knowledge and never draw art. You need to bring some elements into a frame, drag-and-drop them, choose a font, select pre-built designs, and edit all of it to make a unique design.
2۔ Making Logos Free of Cost
These online applications are free for everyone. You don't have to pay a penny to design a logo. However, there are some restrictions like you don't get a vector file sometimes, and a transparent file (which is essential for a logo), and you cannot make a high-resolution logo. You need to buy their premium subscription to get all these options available.
3۔ Saves your Time
It saves time you invest in finding a graphic designer by first checking portfolios of different logo designers and then choosing the one you like. After that, you contact the graphic designer and tell him your requirements. After that, he'll make designs. You might need to ask him for modifications in those designs. And sometimes, the revisions are not free of cost. While on a logo maker application, you can quickly choose a template, drag, and drop, and create a logo.
4۔ No need for software or Computer
Yeah, you heard that right. You don't need to install Adobe Photoshop on your computer. Leave adobe Photoshop as you don't even need a computer. Although, you need a tablet or mobile. You need to go to the website, open their logo maker, choose a template, drag-and-drop elements, add text, and boom! Your logo is ready.
Bad Side of Online Logo Maker
1۔ Lack of Originality and Creativity
Because you have chosen a logo template and worked on it, chances are significantly less than it would look original. And it has almost zero creativity investment in it unless a person puts in a bit of effort by himself. Also, you won't easily add slight modifications to your logo that would make it good.
2َِ۔ You Can't Draw
You can't edit an element according to your interest in online tools. For example, if you want to include a pencil, you can get it in the elements section, but you can't bend it and make it look different since you don't have the free hand. While when traditionally creating logos, you can sketch it in whatever way you want.
3۔ Limitations
We need to use their premium versions to get a transparent logo or an HD one. But we also have to buy Adobe illustrator to make the logo from scratch. Also, you don't get a free hand in online applications. Moreover, a professional logo designer is not supposed to use logo-making applications. He needs to put in his creativity and knowledge of graphic design to build an attractive logo.
4۔ Copied Logos
Since many people use the same template and edit it, your logo could seem copied, which is a negative factor for a business. People expect quality from every company.
Making Attractive Logos with Online Applications
You can make good logos with a logo maker if you have enough creativity, and that's something everyone doesn't have, and there's nothing wrong with it. Everyone has different strengths. Look at the logo example below. It's made in Canva, but it looks good.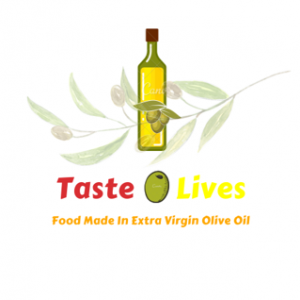 Comparing Online Application Made Logos with the Traditionally Made Logos
1. Clothing and Footwear Companies Logos
Even though a cloak element is placed in the first logo, it isn't looking much creative. While the second logo, which is the logo of New Balance footwear company, looks more good with no element.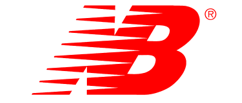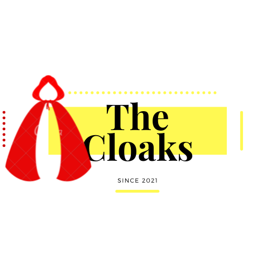 2. Martial Art Training Company Logos
Let's look at another example. The first design is made with the Logo Maker tool. You might notice that it doesn't look much valuable, like it's just assembling elements and creating a drawing. However, the second logo looks interesting.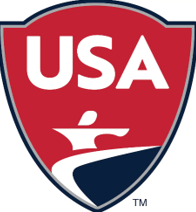 3. Bakery Logos
See the following two images and sport. Can you tell which logo is made with an online logo-making application? If your answer is the left one, then you're right. You can see how creativity is lacking in the first logo. However, it is okay and usable but less exciting.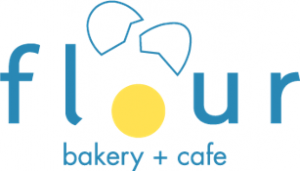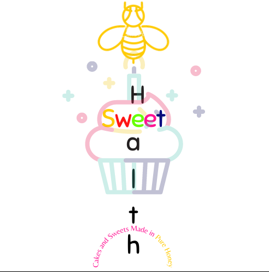 In the End
If you ask which method of making logos is good, hiring an expert logo designer is better. However, it doesn't mean that online applications are useless. It's just that logo-makers won't produce excellent designs for you until you put creativity in it. However, you can use any application to make a logo online if you have enough budget. Later on, you can contact any good company and ask them to improve your logo.