Marketing automation, or lack thereof, can doom your eCommerce store to failure.
As the online store market grows more competitive, it is vital that store owners can adjust to daily market and brand changes with real-time optimization.
Why? The right automation for the right marketing channels will not only help your eCommerce brand grow long term but boost revenue and conversion rates in a big way as well.
By leveraging marketing automation, store owners are able to automatically generate more leads, drive more targeted traffic to their product pages, and ultimately boost sales revenue.
How? In this post, we give you the top ways you can automate your eCommerce marketing like a pro for the following:
Email Marketing Automation
Social Media Content Marketing Automation
Digital PPC Marketing Automation
Customer Experience and Management Automation
Bankend Workflow Automation
But first, let's look at what eCommerce marketing automation is and the benefits of using automation throughout your marketing channels.
What is eCommerce Marketing Automation?
eCommerce marketing automation involves using tools, apps, software, and systems to automate the usually manual workflows and tasks.
Whether it's internal notification triggers and rules for important eCommerce metrics, triggering personalized emails, or being able to manage and optimize various campaigns in real-time, there is no doubt that machine learning and automation tools are a must for a growing online store.
Benefits of eCommerce Marketing Automation
There are four main benefits to automating your eCommerce marketing. These include:
Efficiency
By streamlining various work processes through automation, online stores can adapt instantly to real-time data – saving them time and boosting overall ROI potential. Additionally, automation enables marketers to push high-performing products with higher margins to segmented audiences in real-time, not just improving conversion rates but AOVs (average order value), as well.
Error Prevention
By automating repetitive marketing tasks with machine learning, online store brands reduce the chance of human error while also ensuring teams can focus on other essential tasks. This doesn't just save time but saves your valuable budget, as even the slightest marketing mistake can be costly.
Multi-Channel Tracking and Optimization
As campaigns and marketing channels expand, automation tools enable eCommerce marketers to track and optimize marketing across multiple campaigns on multiple touchpoints. This also ensures you are able to coordinate marketing messages and build a multi-channel eCommerce ad strategy, all channels working together to boost sales.
Here's an example of just one possible eCommerce sales funnel from Shopify.
Pro Tip: To improve your overall eCommerce sales funnel, you want to design your customer journey step by step. This will enable you to trigger different marketing automation workflows based on specific funnel steps to increase conversions. You can read more about a top customer journey design tool here.
Real-Time Customer Insights
With every engagement, your marketing automation tools collect important customer data and sights, enabling you to pivot strategies more quickly and make your overall marketing campaigns more effective.
5 Ways to Automate Your eCommerce Marketing to Boost Sales
1. Email Marketing Automation
For an eCommerce email marketing strategy to work, it needs to be centered around both generating qualified leads and converting them. This means sending the right email, with the right CTA, to the right shopper, at the right time, on a consistent basis.
You also need to be able to track results and optimize in real-time. This is virtually impossible without the right email marketing apps and tools and the automation they offer.
What is email marketing automation? The merging of customer data from across all eCommerce marketing channels to build a highly converting sales funnel.
The trick to boosting sales and raising AOVs lies in which types of automation emails are being used and when, ultimately nurturing leads at each touchpoint of a shopping journey to turn them into customers.
There are four types of eCommerce marketing emails that eCommerce brands should be automating for peak optimization. These include automated:
Abandoned Cart Emails: Personalized abandoned cart recovery emails designed to drive conversions that automatically bring customers back to your online store. You can read more about optimizing these automated emails here.
Customer Loyalty Emails: Re-engagement emails such as personalized event promotions (such as birthdays) or restocking emails with strategic offers to boost sales. Visit this guide for inspiration: 5 Top Customer Appreciation Emails.
Cross and/or Upsell Emails: Post-purchase follow-up email designs to promote similar or complementary products or categories to raise AOVs.
Welcome Series: Triggering a series of personalized welcome ads can help turn potential shoppers into converted customers.
Promotional Emails: Seasonal types of promotions, product launches, and brand event notification emails sent to cooler audiences.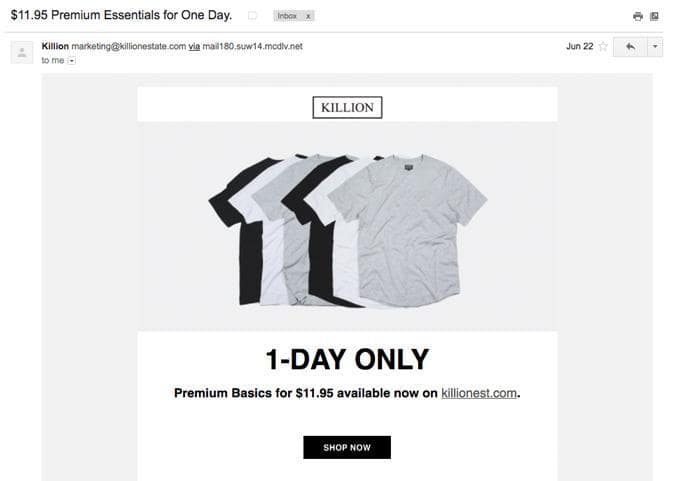 Bottom Line: When it comes to email marketing automation, true success comes from combining personalization and pro segmentation with machine-learning automation using tools, such as Wishpond.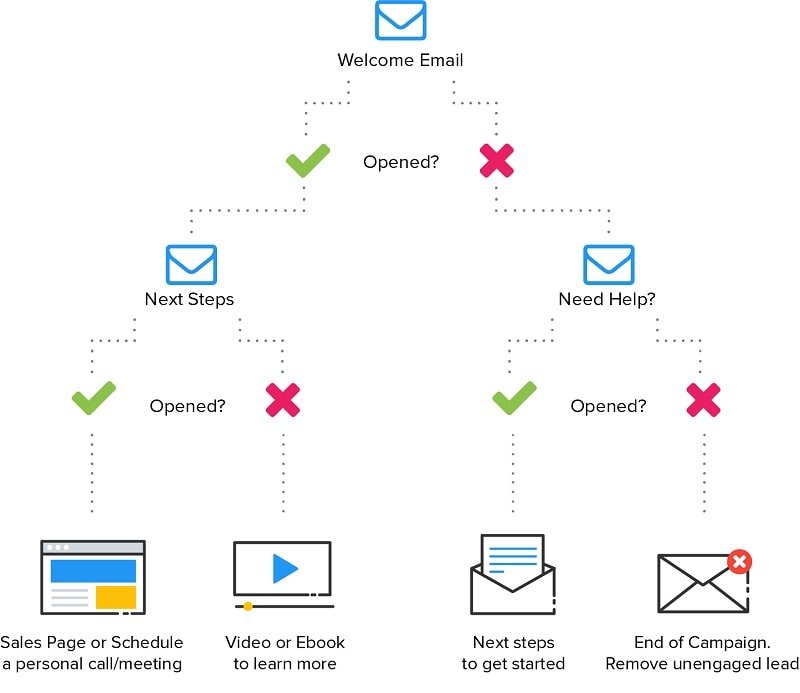 For more on how to optimize your email marketing automation based on key metrics, head over to this guide: 9 Email Marketing Best Practices Every Data-Driven Team Follows.
2. Social Media Content Marketing Automation
The next area you want to focus your automation efforts on is social media content. Social media is very effective in driving traffic to your store, but a comprehensive content strategy can be hard to implement without automation.
There are several ways and tools you can use to automate your social media content marketing, depending on your specific brand goals.
Here are a few top automation hacks and tools to get you started: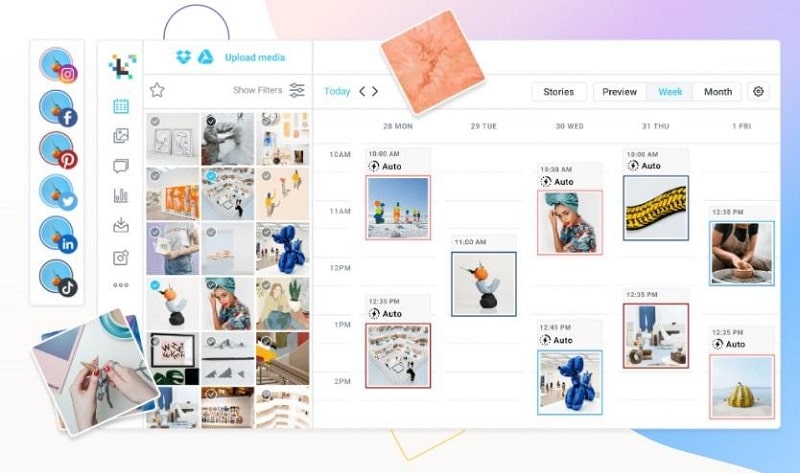 Bottom Line: You want to find a social media marketing automation tool that not only fits your specific content needs but your budget. For those of you with a much smaller scope of content, a simple scheduling tool will be enough. If you have a lot of content strategies on the go, then you should consider all-in-one social media marketing tools.
3. Digital PPC Marketing Automation
The next way you can boost sales for your online store business is with digital marketing PPC automation.
Why is this key in increasing revenue potential?
As your business grows, so will the number of:
Without the right automated PPC hacks or PPC automation software, managing and optimizing your marketing strategy to peak ROAS performance will become time-consuming and costly.
There are a number of ways you can automate your digital eCommerce marketing and ads for your key channels. Let's look at the two main types of eCommerce ad platforms, Google and Facebook, and how you can automate them for the best results.
Google Ads Automation Features
Automating your Google campaign optimization will dramatically cut down campaign maintenance time while helping you get better results within your designed Google Ad budget.
Bonus Content: 12 Reasons Why Google Ads Will Help You Reach New Customers
There are a number of ways you can automate your eCommerce marketing on Google. These include:
Automated Rules: Google's automated rules feature enables you to automate your Google account based on the settings and conditions you choose. (You can find out how to set these up here.)
Smart Bidding: Opt for Smart Bidding in Google Ads to automatically optimize your Google campaign bids in real-time for all your auctions.
Smart Creative feature: Google will automatically trigger the best combination of creative assets for potential shoppers actually searching for what you're selling, thus improving your conversion chances.
Google Ads Scripts: For very advanced eCommerce marketers, Google Ads Scripts give you automation control on auditing accounts, account alerts, automatic complex reports, budget adjustments, and more. (You can find out how to set these up here.)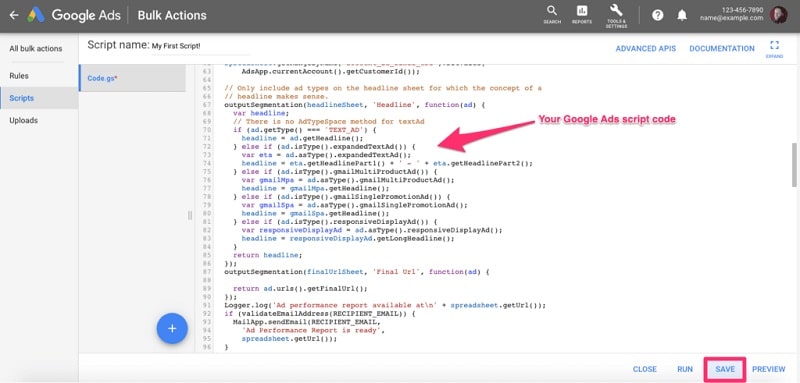 Bottom Line: By combining Smart Bidding and Smart Creatives and automation rules, you will be able to automate a big chunk of your Google marketing. And with the right campaigns, this can be incredibly powerful in terms of results and time-saving, especially when using Smart Shopping, Responsive Display, and Search and Dynamic Search Ads.
Alternatively, you can opt for a robust PPC management software solution that will automate every aspect of Google (and Facebook) campaigns for you, such as Traffic Booster.
Facebook and Instagram Ad Automation
Another must eCommerce ad channel type for online sellers is Facebook.
There are a number of ways you can automate your eCommerce marketing on Facebook and Instagram. These include:
Using Facebook Automated Rules: These are a set of rules eCommerce advertisers can set in Facebook ads that will enable you to automatically turn off underperforming ad sets and increase budgets in real-time – just to name a few.
Instantly Tracking Leads with CRM: When synced with the right tools, Facebook advertisers are able to automatically send lead information directly to their CRM, keeping all your customer insights in one place. Insights that you can use in real-time to optimize campaigns for conversion.
Boosting Reach and Sales with Dynamic Ads: Best suited for stores with either a broad range or large inventory of products, Facebook Dynamic ads use machine learning to present the right shopper with the right product ad at the right time. These ads are even more powerful when combined with retargeting audiences.
Using Automated Ads: Facebook Automation ads are ads offered by Facebook that offer limited customization, making ad creation as easy as possible. Here Facebook uses data to set goals, suggest audience and budget, automate copy and design, and offer optimum campaign setup suggestions, cutting down on creation and ongoing optimization time.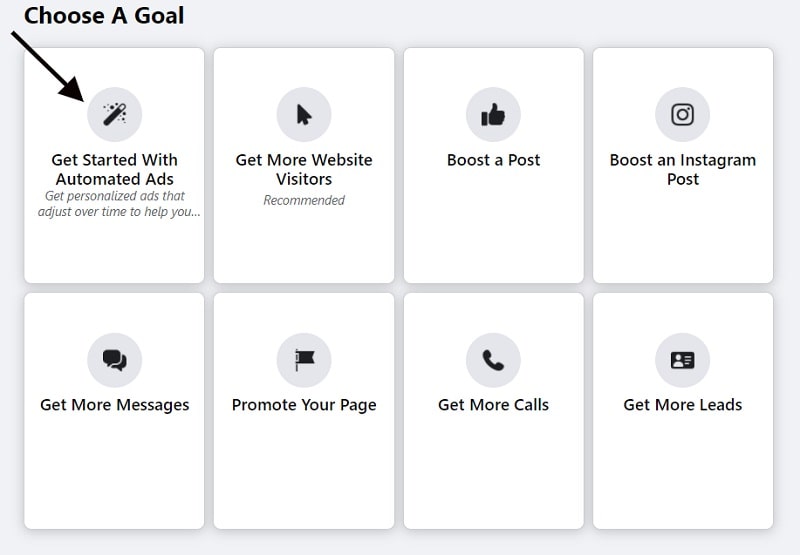 Bottom Line: When it comes to Facebook marketing automation, you want to focus on building your automation rules first. This will enable you to automate a host of actions and notifications that align with your specific goals. Then you will want to build a marketing strategy that combines standard and dynamic ads to automatically feed more potential shoppers to your store.
Pro Tip: Don't forget to connect your Facebook ad to your landing page. If you're using marketing automation tools like Wishpond, this will be done for you automatically. You can read more about that in this guide: 7 Steps to Building a Great Facebook Ad.
4. Customer Experience and Management Automation
We know that it is not only easier to convert existing customers, but also a lot cheaper. To ensure this, you not only need to create a quality customer experience through their shopping journey but put effort into post-sales strategies.
Simply put, customer experience and management play a key role in driving constant sales. And automation is vital in doing just that.
There are several automation hacks you can use to improve customer experience and management to boost sales. These include:
Automatically tracking, segmenting, and rewarding your most-engaged customers with tools like ActiveCampaign.
Combine workflow tools such as Slack with CRM and marketing automation tools to get critical shopping journey lead notifications in real-time. Example: setting up help-desk notifications for bad reviews so that support teams can immediately reach out.
Using checkout automation hacks such as auto-fill to streamline checkout and reduce cart abandonment.
Setting up automated email workflows to gather post-sales reviews and feedback. It's even more effective if emails are signed with review apps so that feedback is loaded directly to your store site.
Using market automation tools to create and automatically trigger personalized landing pages, pop-ups, customized forms, and email drip campaigns.
Boosting potential shopper engagement at every touchpoint during their shopping experience with chatbot automation, allowing you to engage with customers 24/7. In fact, some brands have reported getting 5X more customers after implementing chatbot automation using tools such as Livechat and Zendesk.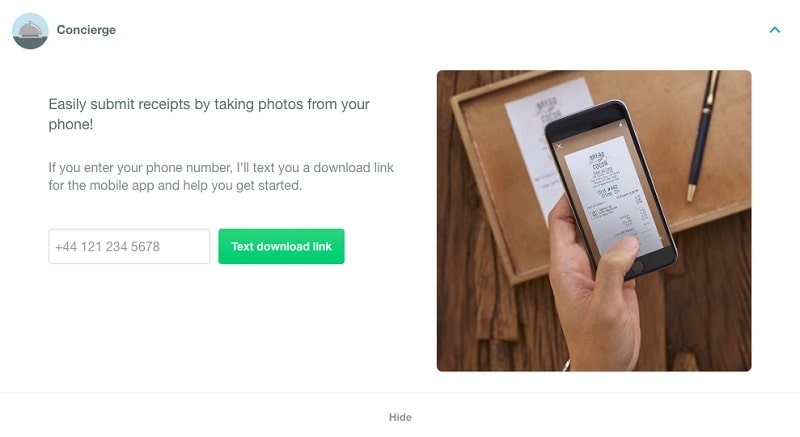 Bottom Line: Creating a good shopping experience is key to driving sales and building loyal customers. However, you need automation not only to make the experience more personalized for the potential shopper but adapt in real-time to market changes or customer issues.
5. Backend Workflow Automation
The last eCommerce business area you'll want to address automation for is admin. Backend admin is tedious but necessary in getting important vital tasks done. However, with the right automation, you can streamline your marketing and backend admin.
This not only saves you valuable time to focus on important lead generation efforts but streamlines your teams, thus improving work and cost-efficiency.
There are many ways you can streamline and automate your backend workflows. These include: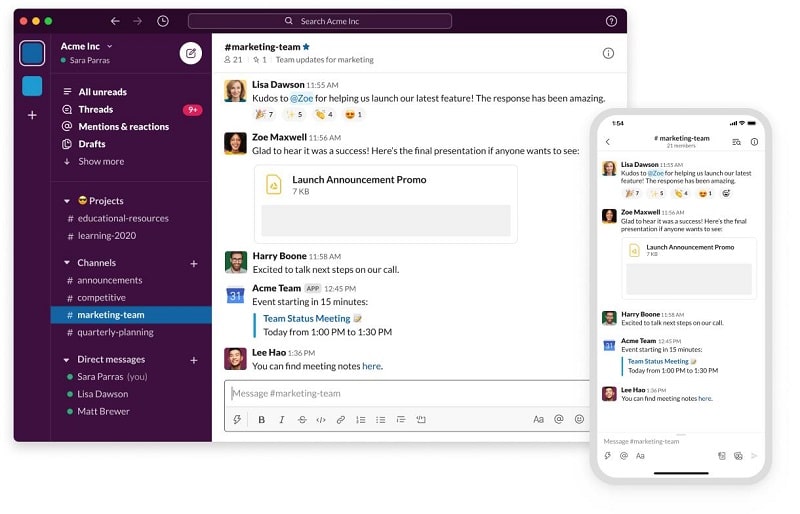 Bottom Line: Streamlining your backend tasks will not only help you save time (which you can allocate to marketing activities) but improve productivity and adaptability. In other words, you can better respond to issues and ideas, thus improving the overall success potential of your eCommerce business.
Related Content
Final Thoughts: Add Automation to the Top Five Fundamental eCommerce Marketing Channels
There you have it, top ways to automate your eCommerce marketing to boost sales. Whichever way you choose, it's vital to your long-term success that you add automation to five fundamental eCommerce marketing channels, including:
Email marketing
Social media content marketing
Digital PPC
Customer Experience and management
Bankend workflow
There is no doubt that automation can help you not only streamline your business but make it more profitable. The secret is choosing the right automation tools for your specific business needs and budget.
For smaller businesses with smaller budgets, you'll want to focus on automating your backend process and digital campaigns first. Building a solid automation foundation, if you will, right from the start. Larger, more established brands should be using automation across all these key marketing areas to stay competitive.
Still got marketing automation questions? Post them in the comments below; Wishpond and StoreYa marketing gurus are standing by.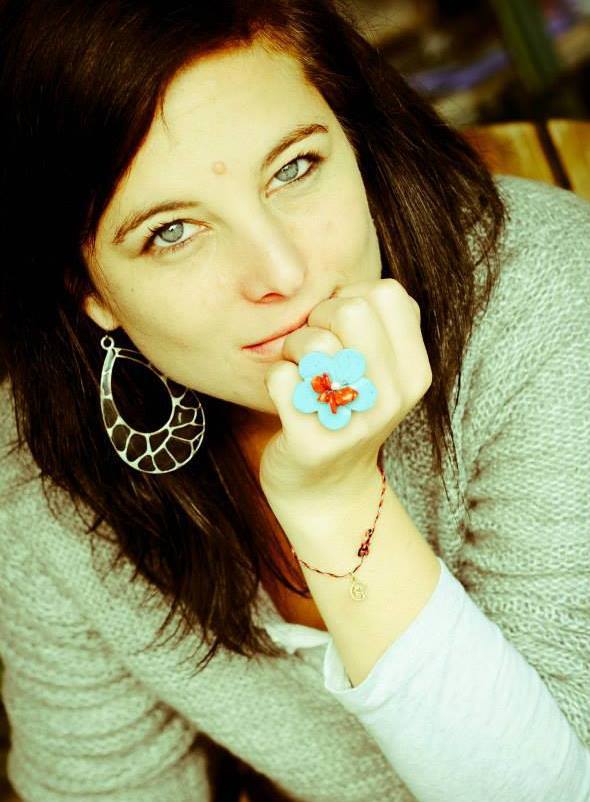 Written by our guest writer Nicole, a small business coach and inbound marketing manager for StoreYa
StoreYa is a service that helps 400,000+ small to large brands automate their marketing. When she's not researching the next per-per-click trend, creating informative small business content, managing business blogs, or spending an unhealthy amount of time online shopping, she's an avid beachgoer and a coffee shop junkie who hangs out on LinkedIn.
Source by blog.wishpond.com