The LG 70UM6970PUA is a good option if you need a TV for mixed purposes. It can fit in well for watching TV shows, sports, or even playing games. Though its low contrast ratio, bad black uniformity, and lack of local dimming may raise cause for concern, the TV's overall performance isn't so bad.
Design, Dimension, And Weight
6
Ports And Connectivity Features
8
PROS
1. Low input lag
2. Wide viewing angles
3. Good response time
CONS
1. Low contrast ratio
2. Lacks local dimming
$2,999.99
Are you in search of a large display TV? If yes, then you will be interested in this LG 70UM6970PUA review.
We have carried out a comprehensive evaluation and critical assessment of all the features the LG 70UM6970PUA has to offer. Hence, you can stay rest assured that the time you will spend reading this article will be worthwhile.
In this article, you will be able to obtain the necessary information concerning the LG 70UM6970PUA. After all, we will be reviewing all its essential aspects which include design features, display, sound, ports, connectivity features, and smart features.
By the time you finish reading this article, you will be sure of whatever purchase decision you want to make concerning the LG 70UM6970PUA.
LG 70UM6970PUA Review: My Initial Thoughts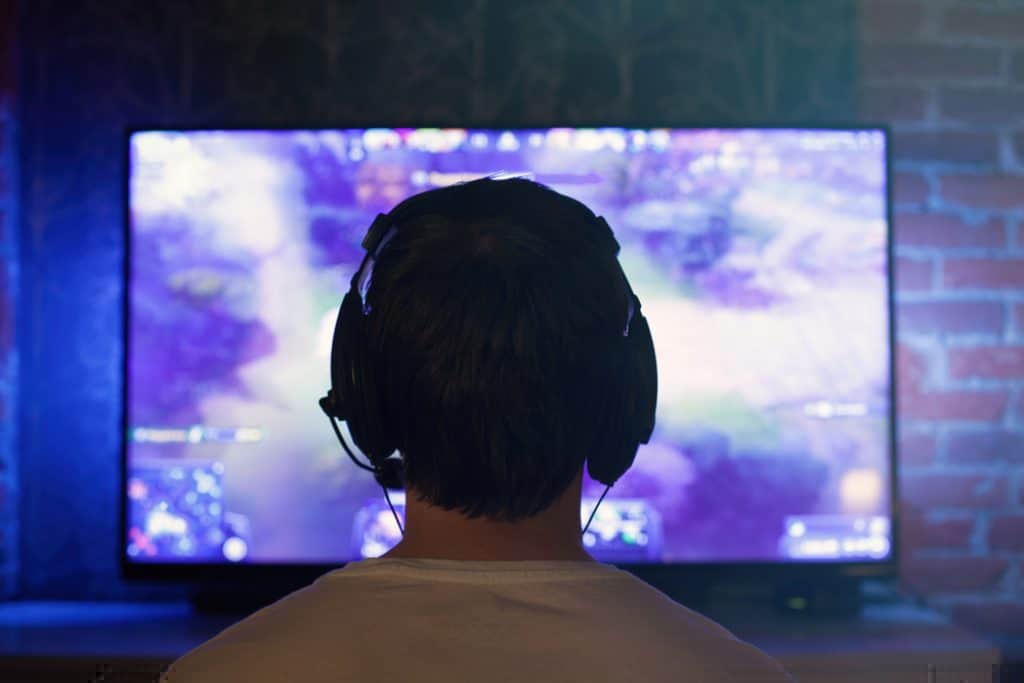 The LG 70UM6970PUA is a 4K TV with promising specs. LG released this TV as a replacement for the 2018 LG UK6300 and it looks like it may be an ideal replacement.
While the LG 70UM6970PUA comes bearing all the cool features the LG UK6300 offers, it also comes with a few extra features. For example, the LG 70UM6970PUA comes equipped with a better quad-core processor to improve its image processing capabilities.
It also comes with much better HDR features and a few other features to enhance its overall performance. From the difference in their specs, you can already tell that the LG 70UM6970PUA will probably offer better performance.
Another interesting thing is that this TV has not only come to better its predecessor, it also competes with other TVs. Some of these TVs include TCL 4 Series 2019, the Samsung RU7100, the Vizio V Series 2019, and the Sony X750F.
Can the LG 70UM6970PUA prove its worth and offer an excellent performance? Let's proceed with the review to find out.
LG 70UM6970PUA Design, Dimension, And Weight Review
The LG 70UM6970PUA's design is very simple and basic. There's no particular flair to its overall design.
Though it is not bad-looking, the LG 70UM6970PUA can't exactly serve as an attractive center of attraction in a room. It has a boring design like the LG UM7300.
However, unlike the LG UM7300, the LG 70UM6970PUA feels weaker as it appears to be built with slightly cheaper materials. Hence, I will advise you to be careful with the way you handle this TV.
What's even worse is that its stands barely support it firmly. If you set the LG 70UM6970PUA up on its stands, it will wobble from time to time if any slight force comes in contact with it.
Looking at the way the stands are set widely apart, one would expect them to at least offer the TV a good balance. This is not the case, however.
You will need to carefully place this TV on a large tabletop if you want it to sit firmly. However, I wouldn't even advise you to use the stands at all.
It is better if you just wall-mount the LG 70UM6970PUA. After all, LG has allocated four VESA mount compatible holes on the back of the TV.
All you need to do is install the VESA mount and you will have the LG 70UM6970PUA hanging firmly on your wall. Besides, this TV looks very good on a wall.
Though it is a bit larger and thicker than most other high-end TVs, it won't stick out too much when you wall-mount it. What you should be worried about is the ease of accessing the rear-facing ports on the TV.
You may need to go through a lot of stress before you will be able to access the rear-facing ports if you wall-mount the LG 70UM6970PUA.
Another annoying thing is that there's no form of cable management on the back of the LG 70UM6970PUA. As a result, cables going to the back of the TV may appear rough and tangled up if you don't arrange them properly in a hidden manner.
Overall, we can conclude that the design of the LG 70UM6970PUA is quite functional even though it's not the most attractive. For this reason, it scores a six out of ten in this design features review.
LG 70UM6970PUA Display Features Review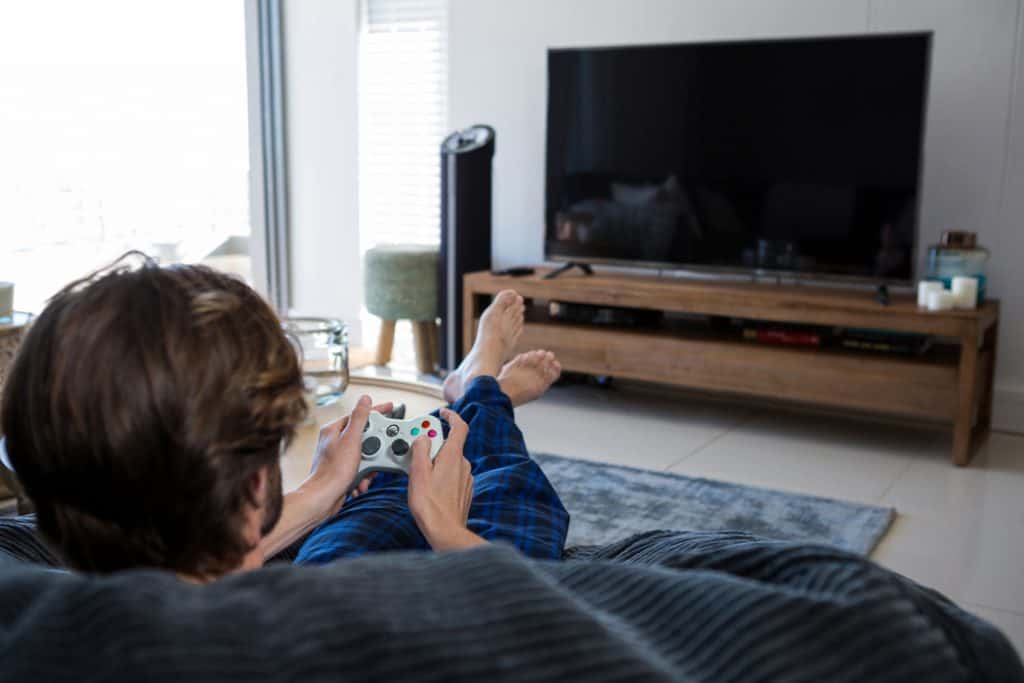 Despite the good tidings the LG 70UM6970PUA's features appear to promise, the LG 70UM6970PUA isn't without major flaws. To be precise, I was very disappointed when I discovered how poor this TV's contrast ratio is.
This TV has a very poor contrast ratio of 967:1. To give you a clearer picture of what this means to you as a user, I will explain what contrast ratio means and why this TV's contrast ratio is disappointing.
Firstly, it is necessary for you to know that contrast ratio is one of the most important aspects of a TV. It is one of those things that help to determine the level of picture quality a TV can offer.
To give more detail, contrast ratio is the difference between the brightest white and the darkest black a TV display can produce. When a TV has high contrast ratio, it will be able to display deeper blacks and brighter whites which results in better overall picture quality.
Basically, TVs with higher contrast ratios tend to display better images since blacks are as deep as they should be.
As the name implies, contrast ratio values are usually depicted in ratios. Majorly, TVs with values greater than 3000:1 are TVs with a good contrast ratio.
TVs with a contrast ratio of 2500:1 are not bad either. They are within the permissible range.
This is what has made us conclude that the LG 70UM6970PUA's contrast ratio is subpar because it is very low. Though I normally expect low contrast ratios from IPS panel TVs, I had a little hope with this one because of its LCD combination.
To make it worse, this TV doesn't have local dimming feature to help improve its contrast ratio. The only bit of saving grace for the picture quality the LG 70UM6970PUA offers is its array of HDR features.
Before I begin to point out these features, I will briefly explain what HDR generally means. HDR simply means high dynamic range.
What HDR does is elevate the quality of the image a TV is naturally capable of producing to a whole new level. It picks two important factors for good picture quality which are contrast and color and then expands them significantly.
In other words, with the HDR feature, bright parts of an image will get much brighter, and dark parts will get deeper. Also, colors on the display will expand to show more bright greens, blues, reds, and every other color.
Overall, HDR helps TVs show more realistic images, with more contrast, brightness, and color than could normally. To up it simply, HDR helps TVs bring content to life.
The HDR effects this LG 70UM6970PUA comes with include the 4K Active HDR that consists of the HDR10 and HLG. There's also an HDR Dynamic Tone Mapping feature.
All of these features work hand in hand to offer better image quality. Aside from these HDR features, LG also equipped the 70UM6970PUA with a few other features to help improve its picture processing quality.
The LG 70UM6970PUA also boasts the Advanced Color Enhancer and the True Color Accuracy features. With Advanced Color Enhancer, this TV can display a wider range of colors, allowing you to see images as the director of the content intended.
Meanwhile, the True Color Accuracy aims to help the TV display more accurate colors and shades as they are meant to be.
Unfortunately, both the Advanced Color Enhancer and the True Color Accuracy feature were not enough to offer a wide color gamut. Though the LG 70UM6970PUA has an okay color gamut, it can't offer a wide color gamut.
For those wondering what color gamut means, it simply means the number of colors a TV can display. Before you can say a TV has a wide color gamut, it has to be able to cover at least 90 percent of the available color space.
Any value lesser means the TV doesn't have a wide color gamut. This is how we arrived at the conclusion that the LG 70UM6970PUA doesn't have a wide color gamut because of its 75.47 percent color gamut.
Another aspect where the LG 70UM6970PUA couldn't quite cut it is in the aspect of brightness. The LG 70UM6970PUA's brightness is not good enough.
Its 320 nits brightness is not enough to make small highlights stand out in HDR. On the bright side, the LG 70UM6970PUA's brightness is quite consistent.
This TV can maintain its brightness across several contents. One of the things that help it do this conveniently is its Clarity technology feature.
Basically, this feature helps the TV to reduce noises in the images it produces. What I mean by image noise is the random variation of brightness or color in images.
Image noise is an unpleasant by-product of image capture that distorts the original information you want to see. You can just simply call it unwanted signals in images.
Thanks to the Clarity feature, the LG 70UM6970PUA barely suffers from image noise.
Another good thing is that the LG 70UM6970PUA offers decent viewing angles despite having a large screen. You will be very happy with its good viewing angles if you have a wide sitting arrangement in your room.
If you like to get other things done while viewing content, this TV has a good viewing angle to still keep you entertained as you move around.
Lest I forget, LG also made preparations for the 70UM6970PUA to adequately handle motion contents. Aside from the regular 60 Hz refresh rate it comes with, the LG 70UM6970PUA also comes with TruMotion 120 and a 4K resolution Upscaler.
The TruMotion 120 is a technology LG commonly uses in their TVs. This feature helps improve display quality by duplicating the TV's original 60 frames per second frequency.
Consequently, you get a display frequency of 120 frames. Thanks to this feature, the LG 70UM6970PUA should be able to cope with fast-motion content.
The 4K Upscaler, on the other hand, helps to improve and sustain the TV's 4K UHD (3840 x 2160) resolution across several contents. This feature assists the TV with the process of converting low-resolution material – videos or images – into a higher definition.
During the course of retrieving this TV's motion-based performance tests, I discovered that these features do indeed come in handy. Firstly, fast motion content viewers and gamers will be impressed with the LG 70UM6970PUA's response time.
This TV has a response time of 14.1 milliseconds. Though its response time is not the best we've seen on a TV, it is definitely a good one.
For those wondering what response time means, it is how quickly a TV's display pixels can transition from one color to another.
Another factor worth considering is the TVs input lag. Input lag is the delay between the time a source sends signals to a TV and the time it takes for the TV to display the signals on its screen.
This TV has an impressive input lag of 10.3 milliseconds.
While the LG 70UM6970PUA has a few good things to like about its display, there are also a few discouraging things. As a result, LG 70UM6970PUA scores a seven in this display features review.
LG 70UM6970PUA Sound Features Review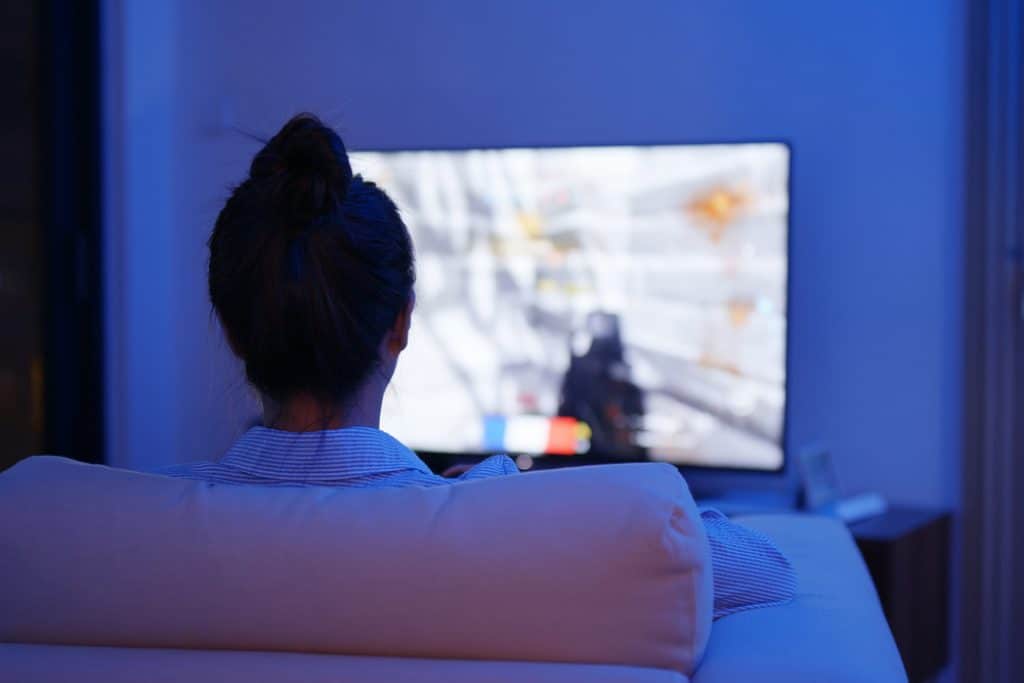 Much like its display, the LG 70UM6970PUA's sound production is on the average end. There's a whole lot of mixture of good and bad.
Let's first talk about the good.
The 2-channel 20W speakers on the LG 70UM6970PUA do a decent job. If we are being modest, this TV's sound production is not the worse you could come across.
Besides, the LG 70UM6970PUA comes with a few sound features that help its sound production process. One of them is its DTS-HD decoder.
These features primarily help to deliver a premium level of HD audio. It offers a "lossless" audio format by delivering high-quality audio while keeping file sizes small and conserving bandwidth.
To put it in a less technical way, the DTS decoder helps a TV recreate an audio stream that is more identical to the original sound signal.
The DTS decoder on this TV does a really good job. In fact, it contributes to almost everything good about the LG 70UM6970PUA's sound production.
That said, the LG 70UM6970PUA has a good frequency response. I will quickly explain what frequency response means to you in case you are not familiar with it.
Frequency response determines how accurately a TV can produce the sound level of each frequency it receives. A TV with a good sound frequency will be able to produce a balanced and neutral sound.
With a frequency response of 5.58 dB, the LG 70UM6970PUA is capable of offering balanced sounds. Thanks to its good frequency response, the TV's bass is okay.
Its bass is not very pronounced, but it is not too low. As a result, you won't get a thumping or rumbling sound coming out from the TV's chassis.
Also, the LG 70UM6970PUA's good frequency response makes dialogue sounds reasonably clear. However, the dialogue sounds on the TV produce a sound very light because of its less pronounced bass.
It's a good thing the LG 70UM6970PUA can get loud enough for most environments but there's still another underlying issue. The amount of distortion in the sound the LG 70UM6970PUA produces is very worrisome.
For those wondering what distortion means, it is the total deformation in a sound output compared to the way it ought to sound. It determines how well a sound system can produce clean and pure sound.
To put it out clearly, the LG 70UM6970PUA's total harmonic distortion is very disappointing. Even at lower volumes, the LG 70UM6970PUA suffers from a lot of distortion and at high volume, its total distortion increases significantly.
At maximum volume, the LG 70UM6970PUA records a distortion of 3.493. This value is not good at all compared to the ideal distortion level.
For a TV's total harmonic distortion, it is ideal if its distortion doesn't exceed 0.100. This is why the LG 70UM6970PUA's distortion is very poor.
As a result, I would advise that you get an external soundbar or a subwoofer since the TV doesn't come with one. An external soundbar will help you achieve a better listening experience.
Also, the subwoofer will definitely be of great help. Not only will it make the TV's poor distortion performance less obvious, but it will also offer you better bass sounds than the TV can.
Fortunately, the LG 70UM6970PUA comes with an LG Sound Sync feature that will make connecting a soundbar to the TV easy. What this means is that you won't be needing wires to make the connection.
With the Sound Sync, you will be able to connect LG compatible devices to the LG 70UM6970PUA. This feature will help you synchronize audio between your devices while reducing cable clutters.
As I mentioned earlier, the sound aspect of the LG 70UM6970PUA is pretty much a complex mixture of good and bad elements. If you can get a soundbar when you buy this TV, you can get rid of most of the bad elements while you enjoy the good ones.
With that being said, the LG 70UM6970PUA scores a seven in this sound features review section.
LG 70UM6970PUA Ports And Connectivity Features Review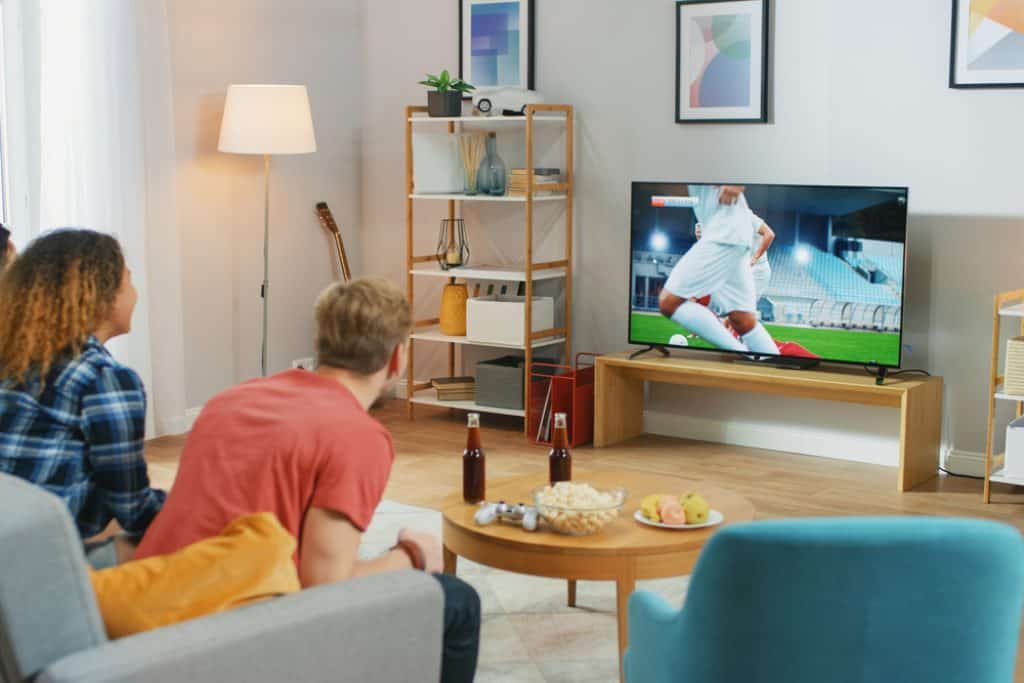 The LG 70UM6970PUA comes with a wealth of ports and connectivity options. However, it is important you note that most of this TV's ports are located behind this TV.
As a result, the ports may be a bit difficult to access if you mount the TV on the wall. Notwithstanding, let's dwell on what's more important.
The LG 70UM6970PUA comes with three HDMI ports. Two HDMI ports are on its back while the remaining one is on the side of the TV.
Still on the HDMI ports, two of them support audio return channel. This means that you will be able to connect a soundbar or subwoofer to either one of the two HDMI ports.
The LG 70UM6970PUA also comes with two USB 2.0 ports. One accompanies the two HDMI ports on the TV's back while the other one accompanies the single HDMI port on its side.
In addition to these ports, there is also a Composite port, a Digital Audio Output port, an Ethernet port, and an RF Connection port. These ports are all on the TV's back.
For connectivity, the LG 70UM6970PUA supports version 5.0 Bluetooth and it also comes with standard Wi-Fi. The LG 70UM6970PUA also comes with a fairly basic remote control with which you can input commands.
There's a limited number of buttons on the remote but it still includes the essential ones. It features the number pad, and the volume and channel controls.
This remote also features shortcuts to Netflix and a few apps. Sadly, the remote doesn't feature voice control feature.
Nonetheless, the LG 70UM6970PUA scores an eight in this ports and connectivity features review section.
LG 70UM6970PUA Smart Features Review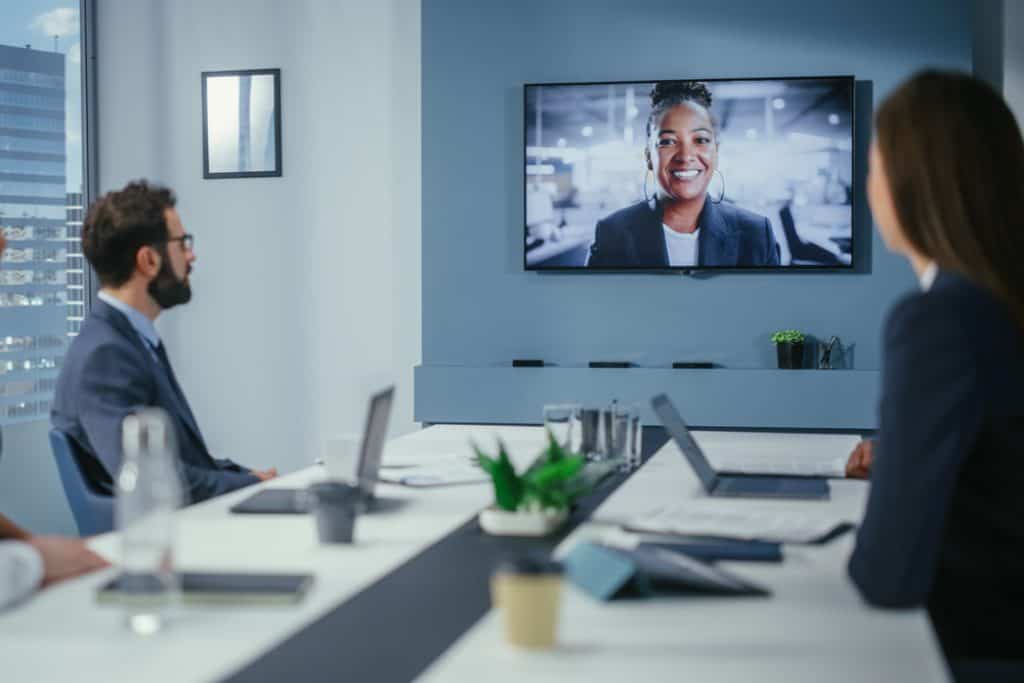 Like many other LG TVs, the LG 70UM6970PUA offers its "smart" services using WebOS. As you'd expect, this operating system's user interface is smooth and easy to use.
However, it is a bit slower than the ones on more expensive LG TVs. It will freeze occasionally, especially when you are trying to load apps.
Another thing that may tend to get you annoyed is the ads on the TV's home screen and app store. What's more annoying is that you can't disable the ads and there's no way you can opt-out of the suggested content too.
Speaking of the app store, the LG 70UM6970PUA offers another traditional LG feature – LG's Content app store. The LG Content Store has a large selection of apps that you can download.
You won't face any issues when you try to find your favorite TV shows or content. Be it gaming apps, entertainment, education, or news, the app store has got you covered.
Some of these apps you can get include Netflix, Amazon Video, Hulu, VUDU, Google Play Movies & TV, and Channel Plus amongst others.
Aside from these features, the LG 70UM6970PUA also offers a bunch of artificial intelligence features. One of these features is the LG ThinQ AI that helps you to easily manage all the smart features the TV offers.
The LG 70UM6970PUA also supports the Google Assistant feature and it has Alexa Built-In. Since the LG 70UM6970PUA has an intelligent voice recognition feature, you can issue voice commands to the TV.
With these features, you can easily perform operations like internet search or even check weather reports.
In conclusion, the LG 70UM6970PUA offers a good set of smart features and its smart platform is very easy to use. Due to these reasons, it scores a seven in this smart features review.
LG 70UM6970PUA Review: Frequently Asked Questions

1. Can The LG 70UM6970PUA Be Mounted On A Wall?
Yes, it can. You can mount the LG 70UM6970PUA using the VESA mount bracket.
2. Is The LG 70UM6970PUA Good For Gaming?
Yes, it is. The LG 70UM6970PUA will be a good gaming display.
It has an okay refresh rate, good response time, and also a very low input lag.
3. Does The LG 70UM6970PUA Support Dolby Atmos?
No, it doesn't. The LG 70UM6970PUA doesn't support Dolby Atmos.
4. How Big Is The LG 70UM6970PUA?
The LG 70UM6970PUA measures 1577.3 x 88.9 x 911.8 mm.
5. Does The LG 70UM6970PUA Support HULU?
Yes, it does. You can watch content on HULU with the LG 70UM6970PUA.
This TV also offers other content streaming apps like Netflix and VUDU.
6. Is The LG 70UM6970PUA A Smart TV?
Yes, it is. The LG 70UM6970PUA makes use of WebOS to offer its smart features.
7. When Did The LG 70UM6970PUA Come Out?
The LG 70UM6970PUA was released in 2019.
8. Does The LG 70UM6970PUA's HDMI Ports Support ARC?
The LG 70UM6970PUA has three HDMI ports. Only two of these HDMI ports support the audio return channel (ARC) feature.
9. Is The LG 70UM6970PUA's Remote Voice Control?
No, it's not. The LG 70UM6970PUA's remote control doesn't support voice control.
10. Does The LG 70UM6970PUA Come With Magic Remote?
The Magic remote doesn't come with the TV itself. If you want to enjoy the privileges of the Magic remote, you will have to pay for it separately.
LG 70UM6970PUA Review: My Final Thoughts
The LG 70UM6970PUA is an average 4K TV. Like many IPS panel TVs, the LG 70UM6970PUA doesn't display deep blacks which makes it unsuitable for dark room viewing.
Even though the LG 70UM6970PUA has a combination of both IPS and LCD panels, its performance is barely any indication of this technology. The only thing that says a little about its display panel combination is its decent viewing angles.
This TV's motion reproduction performance is also impressive thanks to its good refresh rate and low input lag. Gamers will also appreciate its decent response time.
In conclusion, this TV is not a bad option if you don't have any major purpose for the TV. It can perfectly do the job of a regular TV for mixed usage.
$2,999.99
I hope you found this LG 70UM6970PUA review helpful? If you found the review helpful, click Yes to "Was this post Helpful?" below.
You could also review this product with the "Leave a Reply" form found at the end of this page.
For more Smartphone reviews, visit our Television review page. You may also find our Television Specs page very helpful.
References And Further Reading
LG 70UM6970PUA – Specs, Reviews, Deals – Itechguides.com
Source by www.itechguides.com